Planning your viewing trip to New Zealand
Before you decide to up sticks and move to the opposite side of the world, it's important to establish that it's the right place for you. Sure, you may have an idea of what life in New Zealand is like, but until you see it with your own eyes, you can't be sure that it will be the answer you're looking for.
Not everyone has the luxury of being able to jet off to New Zealand, but where possible we always recommend visiting at least once.
Remember to use your trip as an opportunity to see what life would be like if you lived there
Do your research
Perhaps you have an idea of which Island you'd like to live on, or maybe your options are limited due to the job opportunities available in the area? Either way, do some research, determine a few places that could work for you on paper, and then plan to visit them all for at least a couple of days.
How long does the trip need to be?
It's important to schedule enough time to visit all of the places that you're considering moving to. Where possible, give yourself two or three days in each place – more if you have the luxury of time. As you know, the flight to New Zealand is a long one – you'll want to plan a trip of at least a couple of weeks to ensure you see everything you need to.
It takes a while to travel between destinations, so if you have a few options on your plate, make sure you plan your itinerary to factor this in.
What time of year should I go?
Although it's obviously tempting to visit during summer, especially given that the trip will probably take up a considerable amount of your holiday time, we do recommend visiting out of season. Visiting during winter will show you how cold it can get, and how quiet things will be when there aren't as many tourists passing through. You want to make sure that New Zealand in winter still appeals.
Where should we stay?
Whilst there – try and live as closely to what your life might be like if you were to call it home. For example, consider staying in an Airbnb, visit local supermarkets, local cafes and restaurants, and chat to local people who could become your neighbours. Write down a list of amenities that you consider essential, and visit them whilst in town. i.e. Are there any good schools close by? How far away are you from a hospital/ doctor? Are there enough activities for your children?
Use your trip as an opportunity to see what life would be like if you lived there. For more tips on how to plan a successful viewing trip, download our free Viewing Trip Guide here. Although most people emigrating to New Zealand tend to rent when they first arrive whilst they determine where they'd like to establish roots, the report is full of handy tips and things to consider.
Choosing a Property
If your mind is made up and you are visiting New Zealand to find a property to buy, you need to take a few steps to make the trip work for you. Firstly, employ the services of an estate agent who operates in the area you're looking, and who has properties that fall within your budget. Before you go, make sure that your agent understands your needs so that they only show you properties that meet your brief.
You'll no doubt be visiting a lot of properties so always take photographs and detailed notes at each location – it's easy to get them mixed up in your head when you're seeing a high number. Use the time with your agent to ask questions about how things work, i.e. how to connect to utilities, local amenities, the best schools, what events to attend and so on.
Property viewing trips can be a real whirlwind if you aren't organised. To help our readers keep track of the properties they view, we've created a free, downloadable property analysis worksheet. Contact the Resource Team on 020 7898 0549 to be sent your copy today.
Find this information helpful? Share with your friends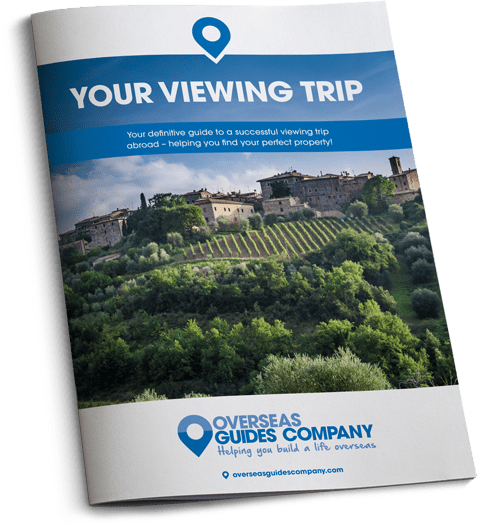 The Viewing Trip Guide is designed to support you through the process of a successful property viewing trip, with tips and information on the most important steps to take. The guide will help you to:
✔

  Find out what makes a successful viewing trip
✔

  Get the right legal advice before and after your trip
✔

  Choose the right estate agent to meet your needs
✔

  Understand the important financial considerations
Download your free guide to viewing trips