Legal matters involved in buying in New Zealand
We outline the many ways that an independent lawyer is essential to the success of your property purchase in New Zealand.
No matter where you are in the world, buying property is a big step, and involves many stages that can prove tricky to negotiate without the guidance of an expert. When you add in the extra ingredients of the unfamiliar rules and regulations of the overseas country you wish to buy in, you can see why it's so important to employ a lawyer to guide you through the process.
One of the first steps on your New Zealand property buying journey will be to find an independent local lawyer to guide you through the following:
• The purchase process from start to finish
• Ensuring the sale contract and property are exactly as you agreed to them
• Protecting you from any charges and costs left over by the previous owner, i.e. mortgages, taxes, or additional claims
• Acquiring visas
• Tax matters
• Drawing up a will to protect your beneficiaries, and Inheritance tax
Can you buy legally in New Zealand
There are no restrictions on foreign buyers who wish to purchase property in New Zealand, although there are a few hoops to jump through if you wish to buy land over a certain value, that comes with over five hectares of land, or that is situated on the coast. In these instances, you will need to apply to the Overseas Investment Office for approval to make the purchase.
If you want to move to New Zealand on a permanent basis, you will of course need to acquire a visa for you and your family. There are a huge number of visas available, and which one works for you will depend entirely on your circumstances and skill set. Your lawyer will be able to talk you through which presents you with the best chance of obtaining residency. To be put in touch with a professional who can guide you through the process and ensure your best interests are always protected, contact the Resource Team today on 020 7898 0549.
The New Zealand Buying Guide contains a complete breakdown of the visa options available, plus more tips on the application process, and how to select the right lawyer. Download your free copy today via the form below.
Find this information helpful? Share with your friends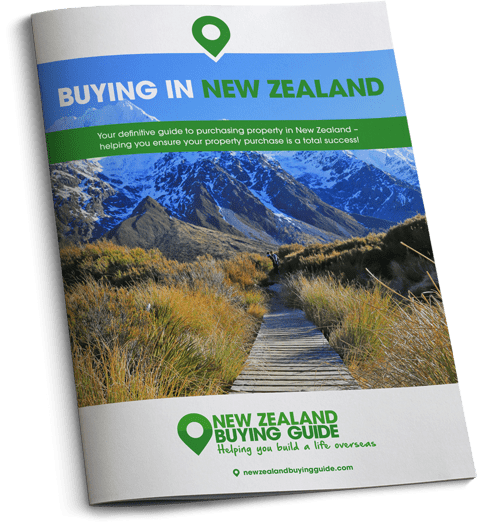 The New Zealand Buying Guide takes you through each stage of the property buying process, with practical recommendations from our experts who have been through the process themselves. The guide will help you to:
✔

  Ask the right questions
✔

  Avoid the legal pitfalls
Download your free guide to buying in New Zealand