How to pay for your home in Italy
There are many ways of financing a property in Italy. But they essentially come down to using entirely your own money, or assets, or borrowing money. Either option can make sense.
Most of us use credit cards, mortgages and have cars on finance, so why not a property abroad? Given that property tends to rise in value, and offers an income from rental, it can make a great investment. It will certainly save you money on holidays and, if moving for retirement or work, with the generally cheaper living costs in Italy.
Given that property tends to rise in value, and offers an income from rental, it can make a great investment.
And raising money from your assets can make them work harder for you too. Why have all that wealth locked up in a large family home when the family have all left, but maybe can't afford nice holidays? Equity release offers a way to let the grandchildren and extended family enjoy a holiday home in Italy during your lifetime, rather than paying inheritance tax on it afterwards.
Using your own money
Many of our readers will be buying a home in Italy with savings, or by cashing in an investment. The returns from UK buy-to-let are not what they once were (and the taxes on such income are higher), leading to some owners cashing in part of their portfolio. They may be downshifting from a large home in the UK or US, or selling up entirely.
British retirees also have the option of cashing in part of their pension pot when they get to the age of 55, tax-free for up to 25%. Other countries will have similar rules.
Maybe you have other ways of raising the money. Many of us have heirlooms gathering dust, or our own cars when we could use a car-sharing scheme. Perhaps a home in Italy would be more enjoyable?
If you opt to buy with friends or family, the money required can be as little as a few thousand. Read our guide about buying with family members. There are hundreds of beautiful Italian homes on this website for well under €100,000.
Borrowing money
Homeowners aged over 55 have the option of using the equity built up in their property. They can get this tax-free, as cash without selling up or downsizing.
There are several types of equity release. The most popular is a called a lifetime mortgage. You withdraw a percentage of the property value from your home, but remain the full owner of it, you've just borrowed against it.
Variable and fixed interest rate versions are available. Within lifetime mortgages there are various options. A "roll-up lifetime mortgage" is where you receive a lump sum and retain 100% ownership of your property and there are no monthly payments to make. A "drawdown lifetime mortgage" works the same except you can choose to release the money as and when you need it, and have funds kept in a reserve until you choose to use it. Finally, a "flexible lifetime mortgage" works the same, you retain full ownership and take a lump sum but you can make voluntary payments without incurring any early repayment charges.
To get equity release, the following criteria usually need to be met:
You must be aged 55-95.
It must be your own, permanent main residence, and you live in it for over six months of the year.
It must be worth at least £70,000.
You don't need to have paid off the mortgage.
If you plan on purchasing with a mortgage, you will need to assess the different mortgage options available, whether you want to take out the mortgage in the UK or in Italy, and what restrictions and conditions on a mortgage you are likely to encounter.
To determine the best options for your personal circumstances, we recommend speaking to a professional advisor. Speak to our trusted mortgage provider about your options today.
Italian Mortgage
To take out a mortgage on an Italian property you need to go through an Italian bank or a foreign bank which has branches in Italy. Alternatively, you could go through a broker who has contacts with many Italian banks and can find you the best deal. Mortgages for foreign buyers are only available for residential properties and new or habitable properties are looked at more favourably than a renovation project.
Italian banks are cautious lenders and so will require a lot of evidence that you are a low risk borrower. They will assess your actual ability to service a loan. So, in effect, they will look at your net income, after tax and all outgoings. Generally, around 35% of your net income will be viewed as covering your existing outgoings and servicing your Italian loan.
How much can I borrow?
Up to 50-60% of the property value.
Maximum debt-to-income ratio: 30-35%
Minimum loan: Usually €50,000, but some banks have higher minimums.
Term: Maximum duration 25 years.
Maximum 75 years of age at the end of the mortgage.
Mortgages available:
You can get variable and fixed rate mortgages, which are currently at historically low interest rates.
Who can apply for a mortgage?
You can apply for an Italian mortgage if you are an employee, self-employed or a retiree. Italian banks will look more favourably at your application if you are already resident in Italy. Usually you will be required to open a bank account with the lender bank, from which mortgage repayments can then be made.
What paperwork will I need?
As well as copies of your passport, proof of address and property sales agreement, you will be asked for proof of income. For employed applicants this is likely to include an employment contract, four months' pay slips, your last two P60s and bank statements covering the last six months.
If you are self-employed you'll need to show the last three years signed accounts, two years tax returns, an accountant's declaration, and your last six month's personal and business bank statements. Some of the documentation requested with your application may also need to be translated into Italian and certified.
Property checks
The mortgage provider will want to appoint a surveyor to inspect the property, and you will need to appoint a notary to perform a "Title Check" and issue a check report for the bank. The whole process usually takes from 4-8 weeks.
Additional costs:
Other costs involved are likely to include a bank's arrangement fee (typically 1% of the loan amount), brokerage fees, the cost of a survey (around €250), mortgage registration tax (0.25% if main residence or 2.00% of mortgage amount on a second home), notary fee, home insurance and interpreter fees.
Other possible options
If you are not able to obtain an Italian mortgage, in a few cases there are other ways to finance an Italian property purchase;
1. Raise the finance by borrowing against an asset you own in another country and paying cash for your Italian property.
2. Buy a property where the developer offers finance.
3. Find a property where the private owner is willing to accept a deposit now and have the rest paid off in instalments over a number of years, typically two to three. The agreement is contracted through a notary and is known as a 'purchase deed with retention of title'
Hidden costs
When determining your budget, rather than just noting down the actual purchase price, you need to delve deeper to avoid being caught out by additional costs that will arise during the buying journey. These "hidden costs" are detailed in our Italy Buying Guide, helping our readers to get more of a grasp on the amounts they will have to shell out for costs like estate agent's commission, legal fees, taxes, and the cost of transferring funds to Italy. As these costs can really add up, it's important to budget for them from the start.
The Italy Buying Guide looks into this in detail, and guides you through everything you need to consider. Download your free guide today.
We cannot stress enough how important careful consideration to currency exchange is to the success of your purchase in Italy.
Tax planning
If you plan on moving to Italy on a permanent basis, to avoid paying taxes in both countries, you will need to establish your tax liabilities in the UK taking into account your new residential status. As your circumstances will be changing, you may be subjected to taxes on selling your UK home, on purchasing your Italian property, and inheritance tax.
As every individual's circumstances are different, we again recommend speaking to an expert who will be able to help you get your head around all the jargon, and ensure your tax affairs are in order.
Overseas money transfers
Setting an accurate budget to buy a home in Britain is relatively straightforward: you take your income, savings and any proceeds from the sale of your existing property and calculate what you can afford. This figure remains static throughout the buying process, allowing you to work within your means. Budgeting to buy a property in Spain requires the application of the same principles, but with the added risk of being exposed to exchange rates and the political and economic variables that influence them. As exchange rates rise and fall the price of your overseas property is likely to fluctuate between making the deposit payment and paying the outstanding balance. Just when you think your pound is looking good against the euro, it might fall in value, potentially making your dream property unaffordable.
Don't just sit back and leave your money at the mercy of an interest rate decision back in Britain, GDP data from the Eurozone or the latest employment figures from Italy. You have the power to control your destiny. That is why we recommend speaking to our trusted partners, Smart Currency Exchange. They offer solutions that help you avoid the risks associated with rates dropping, thereby protecting your budget and keeping your plans on track. For example, they can lock in an exchange rate to protect the price of your property from adverse rate fluctuations, so you know how much it will cost when the time comes to part with your money. Contact Smart today to find out how they can help you.
Find this information helpful? Share with your friends
Save money when buying overseas
Whether you are buying a property abroad, making regular payments, sending money overseas or back in to the UK, you want the most cost-effective, safe and easy way to transfer your money.
That's where Smart Currency Exchange can help. As one of the UK's fastest-growing currency exchange specialists, we save our clients thousands of pounds every day by minimising the risk associated with transferring money overseas.
✔

  Safe and secure transactions
✔

  Dedicated Personal Trader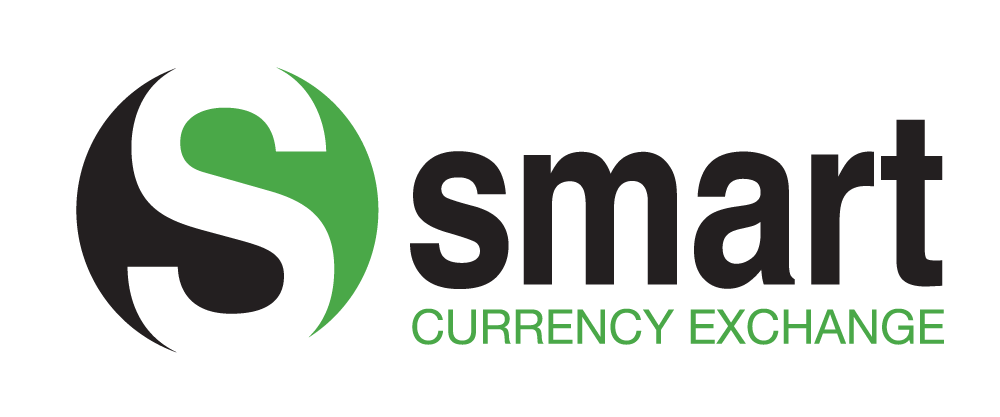 Request a free quote from Smart Currency Exchange