Financing your purchase in Italy
In order to realise your dreams of buying property in Italy, you will need to consider the financial aspects of your move in detail.
The minute you decide that buying in Italy is a possibility you'd like to turn into a reality, you need to assess your finances, and how much you can afford to spend on a property.
In order to prepare for your purchase, you should establish from the outset how you will pay for your property.
It's possible to fund a purchase in a number of ways, for example, from your savings, or through a mortgage. You will need to research each option to determine which works best for you.
In addition to the cost of your Italian property, and the costs associated with the purchase (i.e. legal fees, buying costs), you may also need to factor in a renovation budget, as well as how much you will have to pay each month to maintain the property.
Hidden costs
When determining your budget, rather than just noting down the actual purchase price, you need to delve deeper to avoid being caught out by additional costs that will arise during the buying journey. These "hidden costs" are detailed in our Italy Buying Guide, helping our readers to get more of a grasp on the amounts they will have to shell out for costs like estate agent's commission, legal fees, taxes, and the cost of transferring funds to Italy. As these costs can really add up, it's important to budget for them from the start.
The Italy Buying Guide looks into this in detail, and guides you through everything you need to consider. Download your free guide today.
Financing your property
In order to prepare for your purchase, you should establish from the outset how you will pay for your property. If you plan on purchasing with a mortgage, you will need to assess the different mortgage options available, whether you want to take out the mortgage in the UK or in Italy, and what restrictions and conditions on a mortgage you are likely to encounter.
To determine the best options for your personal circumstances, we recommend speaking to a professional advisor. Speak to our trusted mortgage provider about your options today.
We cannot stress enough how important careful consideration to currency exchange is to the success of your purchase in Italy.
Tax planning
If you plan on moving to Italy on a permanent basis, to avoid paying taxes in both countries, you will need to establish your tax liabilities in the UK taking into account your new residential status. As your circumstances will be changing, you may be subjected to taxes on selling your UK home, on purchasing your Italian property, and inheritance tax.
As every individual's circumstances are different, we again recommend speaking to an expert who will be able to help you get your head around all the jargon, and ensure your tax affairs are in order.
Currency exchange
We cannot stress enough how important careful consideration to currency exchange is to the success of your purchase in Italy. If all goes to plan, you're going to need to make a series of payments to Italy over the course of the process, whether for a deposit, estate agent fees, miscellaneous additional costs, or the final lump sum. This means you need to manage these transfers effectively to guarantee you get the most from your money. Many buyers opt to turn to their High Street Bank to make the transfers, but these banks set an exchange rate that protects their interests in case of a fluctuation in the currency market, which means that they aren't as competitive as they could be. They also charge a fee for every transfer made, and transfers can be delayed due to the time it takes for their banking systems to process international payments.
To avoid these delays, fees, and poor exchange rates, the Italy Buying Guide recommends enlisting the services of a currency specialist to facilitate all of your transfers. Currency specialists can offer live exchange rates that can save you up to four percent on your property, which can amount to around £10,000 on a property that costs £250,000. They also won't charge you fees on transfers over £3,000.
Our trusted partners, Smart Currency Exchange, are experts in helping people purchase property overseas. This means they'll be able to offer specific guidance on how best to proceed. They can also lock in exchange rates for you to protect you from adverse currency market fluctuations, and so that you will always know what rate you are trading at over the course of the purchase, and in the future. Get a currency exchange quote today to find out how much you could save.
Find this information helpful? Share with your friends[social_share_buttons]
Save money when buying overseas
Get the best foreign exchange rates with Smart Currency Exchange. You can save up to 4% compared to your bank!
Whether you are buying a property abroad, making regular payments, sending money overseas or back in to the UK, you want the most cost-effective, safe and easy way to transfer your money.
That's where Smart Currency Exchange can help. As one of the UK's fastest-growing currency exchange specialists, we save our clients thousands of pounds every day by offering the best currency exchange rates, along with your own dedicated personal trader.
✔

  Bank beating exchange rates
✔

  Safe and secure transactions
✔

  Dedicated Personal Trader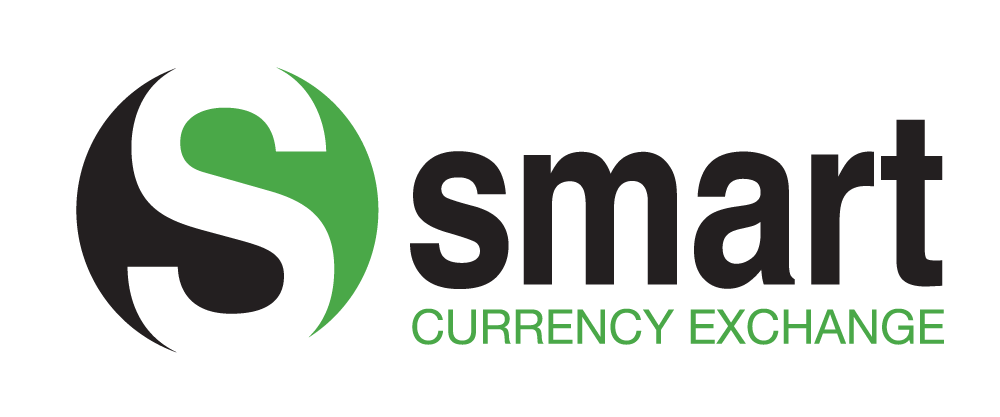 Request a free quote from Smart Currency Exchange