This week we're focusing on Ireland's beautiful Galway region. From the stunning Connemara National Park to Galway Races, you'll never be bored in this wild county and vibrant seaside city.
In this month's area guide we're setting our sights on Ireland's wonderful Galway region. County Galway is known for its natural beauty and for its vibrant city, famous for live music, culture, passionate sports fans and its student population. Today we're taking a closer look at the region to discover what's on offer for expats in search of a new life in Ireland.
County Galway is one of Ireland's most varied counties
County Galway
County Galway is one of Ireland's most varied counties. On one hand, you have the vibrant city of Galway. This tourist and student favourite is home to colourful pubs and cafes, where live music is always emanating from one door or another. There are markets to explore around St Nicholas's Church and independent shops selling all the typically Irish souvenirs your heart could desire, from Claddagh rings to cuddly leprechauns. The ancient Spanish Arch is just one of the medieval ruins. The city's university, NUI Galway is one of the best in the country and you're spoilt for choice when it comes to sports – Galway United FC play at Eamonn Deacy Park and Connaught Rugby compete at Pro 14 in the city. Galway City, with a population of around 80,000, has also been appointed the European Capital of Culture for 2020. The city hosts a range of events and festivals including the annual Galway Arts Festival in July and the Galway Races in August.
Outside of the city, the scenery of County Galway is some of the most beautiful in the country. You can go wild pony spotting in the hilly wilds of the Connemara National Park and take a boat to the rugged, isolated and indescribably beautiful Aran Islands for some real peace and quiet.
Climate
Much of Ireland's weather is dictated by the Atlantic Ocean and County Galway is no exception. As it's located on Ireland's west coast, the County is directly influenced by the Gulf Stream – this means that Galway can get some of the hottest temperatures in the country, sometimes hitting 30°C and above during summer months. The Atlantic airstreams also means you can expect ample rainfall in between those sunny spells. April is the driest month and October the wettest. There is potential for extreme weather around these parts, including blizzards, thunderstorms, flooding, and as we have seen this week, very strong winds.
Employment opportunities
Galway City has grown rapidly in the last few years and enjoys a strong economy with lots of job opportunities. The major industries are tech, retail and distribution, education, healthcare, financial industries, construction, tourism and culture. Around half of the city's population works in the professional sector. The M6 motorway has brought Galway to within a 2.5 hour drive to Dublin, allowing the city to build on the "Celtic Tiger" boom. International companies with premises in Galway include Cisco, Medtronic, EA Games, SAP AG and coming soon, Apple. Around 2.1 million tourists visit Galway every year, producing a revenue of €400 million and creating plenty of job opportunities.
If you're ready to buy in Ireland, you'll need a trusted lawyer and currency expert. The Ireland Property Guide can help introduce you to both. Call our resource team on 020 7898 0549.
Where to live
Property in Galway isn't cheap and it's not getting any cheaper. According to the Central Statistics Office, the average sale price in Galway in early 2017 was €175,000, which is a good 50 to 100% more expensive that the neighbouring counties of Mayo and Roscommon. Galway prices were rising by 15% between 2016 and 2017.
Galway City
This gorgeous 1930s property is located in Salthill, close to Galway City and the centre of Old Salthill. The property has retained all of its period features and the front and back gardens have won competitions! It is on the market for €425,000 (£378,000). Click on the picture for further details.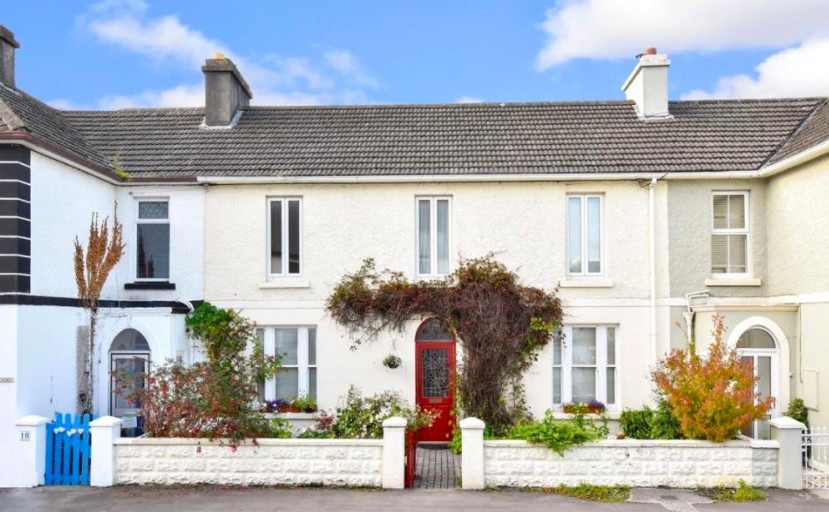 Oughterard
Oughterard is a traditional village only 17km from the city, nestled beside Lough Corrib (the largest lake in the Republic), at the start of the Connemara Mountain Range. Its location makes the village a popular tourist spot. There are plenty of restaurants, cafes and pubs as well as wonderful opportunities to make the most of the countryside.
This beautiful six-bedroom property would make a wonderful family home or guesthouse and is on the market for €450,000 (£401,280). It is on the banks of Lough Corrib and has its own private boat mooring.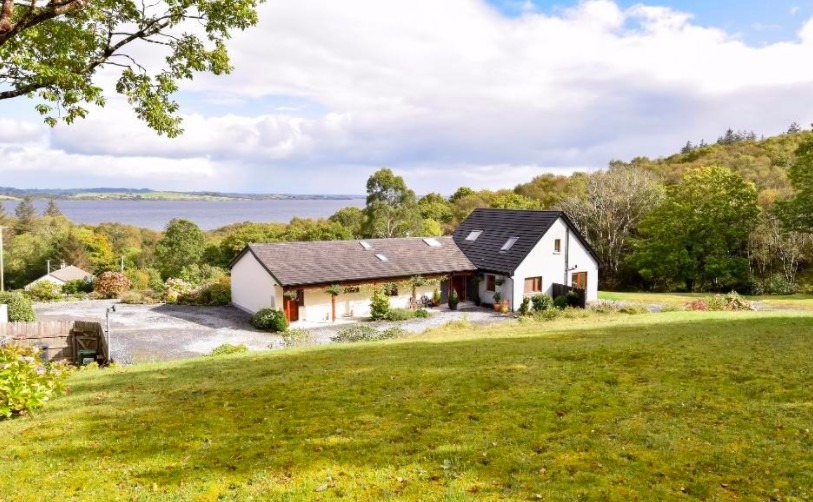 Tuam
Tuam is the second largest settlement in County Galway. Located around 22 miles north of the city, you'll find great schools and amenities.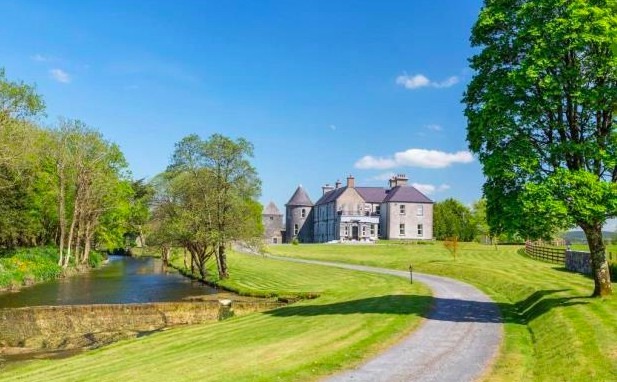 This spectacular Georgian/Victorian country residence is magnificent, and is on the market for €950,000 (£850,000). So if you fancy swapping your London flat for it… Overlooking the River Abbert, the seven-bedroom, five bathroom property has been painstakingly restored to maintain the integrity of the properties period features.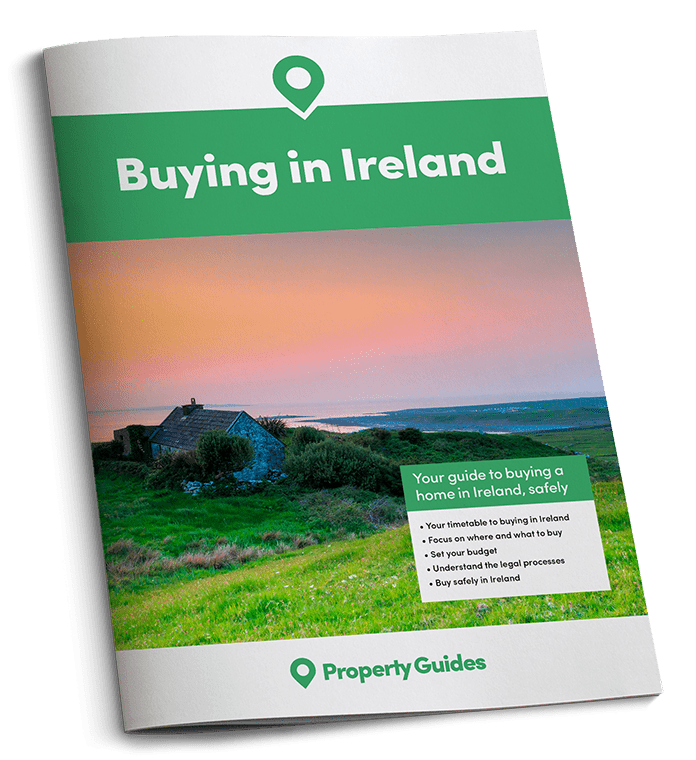 The Ireland Buying Guide takes you through each stage of the property buying process, with practical recommendations from our experts who have been through the process themselves. The guide will help you to:
✔

  Ask the right questions
✔

  Avoid the legal pitfalls
Download your free guide to buying in Ireland