Summer's here, the perfect excuse to look at the best seaside towns in the country and pick out a few beachfront beauties among the properties there.
How did you spend your Bank Holiday weekend? Did you, like thousands of others, pack up your handkerchief hat, deckchairs and picnic and head to the nearest seaside spot? If you love the beach enough to contend with Bank Holiday traffic, no wonder Ireland is luring you in; you'll never be more than two hours' drive away from the beach.
There are plenty of beautiful seaside towns in Ireland, where property with breathtaking views won't cost a fortune. Today we're running through some of Ireland's most charming seaside towns and investigating what types of property you can get for your money.
There are plenty of beautiful seaside towns in Ireland, where property with breathtaking views won't cost you a fortune
1 – Bundoran, Donegal
Up in the northwest corner of Ireland, you'll find one of Ireland's most scenic seaside towns – Bundoran. During summer months, the town is wildly popular with tourists, making it an excellent spot to snap up an affordable rental investment that's sure to pay off. The town itself is home to fantastic bars and restaurants, nightclubs, a fun fair and a water park, and has some of the country's best surf spots.
This three-bedroom bungalow, on the market for €155,000 (£134,000), is just a five minute stroll from Bundoran town centre. Although it could do with a spot of modernising, the property is spacious, and has a large back garden, complete with a large wooden decking area.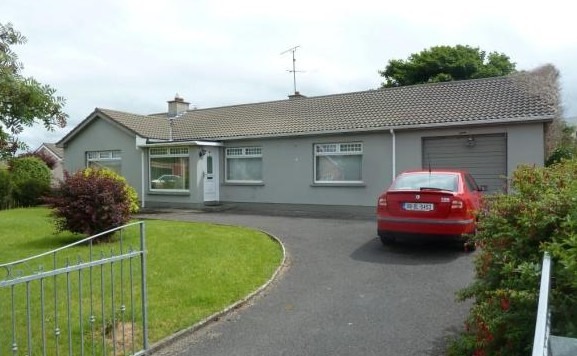 2 – Clonakilty, County Cork
Clonakilty, or 'Clon' as it's known to those that live there, is a bustling seaside town in the picture-perfect region of west Cork, in the south of the country. If one of your major motivators for moving to Ireland is the cuisine, this is the perfect spot for you, as it's considered Ireland's food capital. Expect excellent restaurants every which way you turn, and keep an eye out for the famous Clonakilty sausages. The colourful town is packed with bars putting on live music every night of the week, galleries, shops, and there is also a great line-up of festivals that take place here throughout the year.
This property is located just down the road from Clonakilty, and is perfect for those seeking a spot of tranquillity not far from all the action. A charming renovated farmhouse, on the market for €399,000 (£345,000), it offers 3,300 sq.ft of living space, five bedrooms, three bathrooms and an stable, perfect for those of you hoping to really get stuck into Irish countryside living.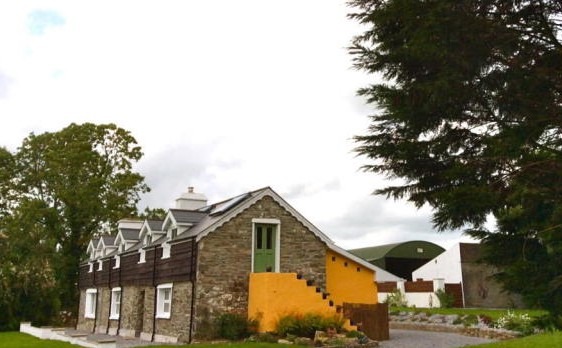 3 – Tramore, County Waterford
The top beachside destination in Ireland's southeast corner is Tramore, a spot known for fantastic surfing, hiking, horse riding, golf, and there's even an amusement park to keep the kids entertained. Tramore Bay has all the classic seaside staples – fairgrounds, ice cream, a positively lovely promenade along the sand, perfect for getting in that exercise you've been meaning to! The beach is known for its impressive sand dunes, which stretch for over five kilometres, and incredible Atlantic Ocean views. Of all the surf spots in Ireland, this is thought to be the very best.
This four-bed property is perched high up, affording it uninterrupted panoramic views of Tramore's breathtaking coastline and sand dunes. On the market for €550,000 (£476,000), the property is just ten-minute walk away from Newtown and Tramore Beach, the area's most popular swimming spots. It's also just three minutes walk away from Tramore Golf Club, and the local boat pier.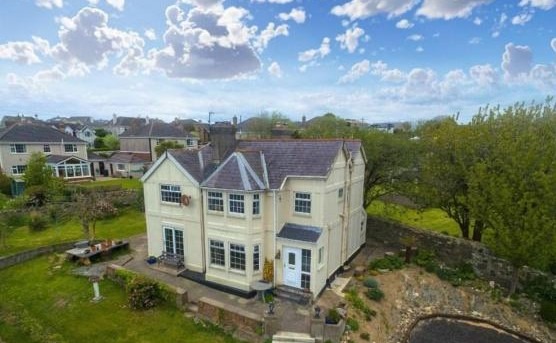 4 – Clifden, County Galway
Despite its popularity with tourists, this seaside town in the heart of Connemara has maintained every inch of its classic seaside town charm. The town has an excellent array of restaurants, cafes and bars, and on your doorstep you have Connemara National Park, and Derrygimlagh Bog, both of which are perfect destinations for those of you who enjoy hiking.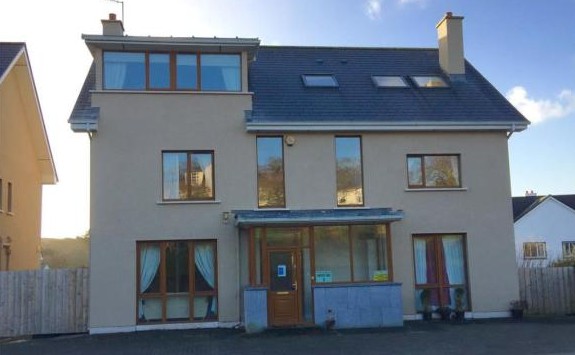 This seven-bedroom property, on the market for just €280,000 (£242,000), is perfect for those of you searching for the right spot to open your own B&B. The property is perfectly located on the Galway Road, which guarantees good through-traffic for the business, plus all of the rooms are already en-suite.
Alternatively, perhaps this two-bed apartment is more suitable? On the market for just €89,950 (£78,000), the apartment is already let for eight months of the year, making it a great rental investment, which could prove a nice little earner.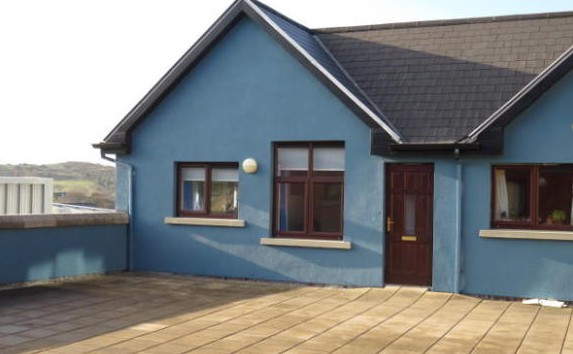 5 – Curracloe, County Wexford
Wexford's coastline is known for its fantastic beaches, but few are held in as high regard as Curracloe – the longest beach in Ireland. Here you'll find all the old-fashioned seaside staples you can hope for: horse-riding along the shore, excellent fishing spots, and water sports. This is a friendly town, with all of the restaurants, pubs and cafes one could hope for.
Wexford's coastline is known for its fantastic beaches, but few are held in as high regard as Curracloe – the longest beach in all of Ireland!
This four-bed, detached property is in excellent condition, and is wonderfully located to enjoy excellent views of the nearby Raven Nature Reserve, and Curracloe Beach. The property, which is located just outside of Curracloe and ten minutes drive from Wexford Town, has been decorated to the highest standard, and sits on a sizeable plot of 2.7 acres. This property is on the market for €295,000 (£256,500).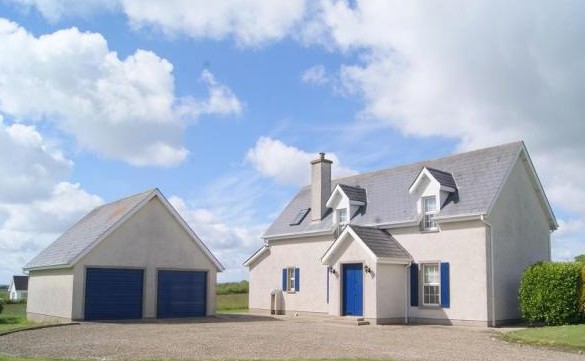 If you have any questions at all about setting yourself up by the Irish seaside, contact our Resource Centre today on 020 7898 0549.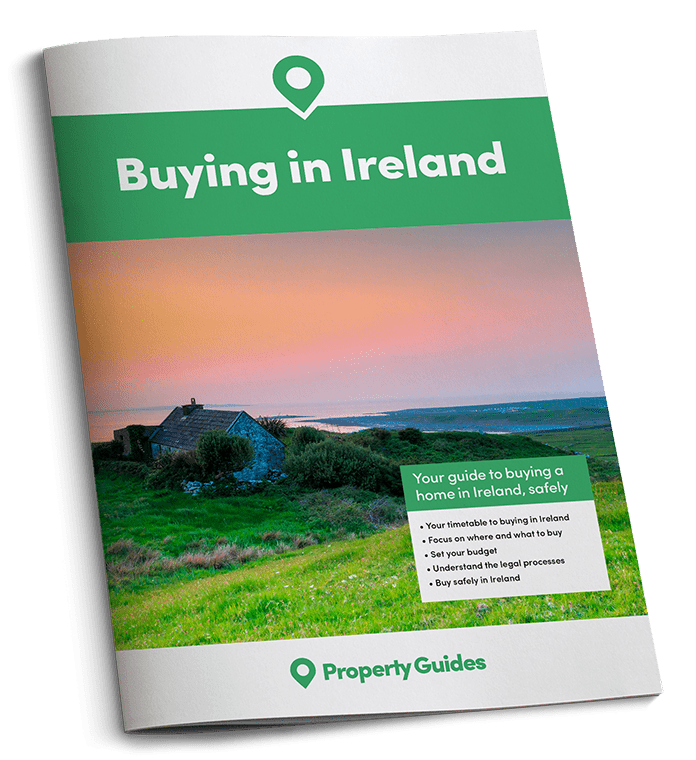 The Ireland Buying Guide takes you through each stage of the property buying process, with practical recommendations from our experts who have been through the process themselves. The guide will help you to:
✔

  Ask the right questions
✔

  Avoid the legal pitfalls
Download your free guide to buying in Ireland