Today we look at the process involved in a building survey in Ireland and how to find the right person for the job.
When buying property there is one step you can't afford to skip – having a professional building inspector give the property the once over. It's all too easy to fall in love with one of Dublin's Georgian townhouses, or with a quaint Irish cottage, and to believe that everything about it is utterly perfect. However, unless you're professionally qualified to know for sure, this attitude could see you suffering financially later down the line.
In Ireland, you need to find a professional who is affiliated with The Society of Chartered Surveyors Ireland (SCSI).
A building inspector will consider the foundations, the roof, the electrics and plumbing, all the nooks and crannies, creaks and leaks! Whatever problems they find, big or small, you'll either have complete peace of mind that the property is a sound purchase, dodge a costly bullet, be able to knock down your offer, or pop a clause in the sales contract outlining the work that needs to be completed by the current owners prior to the sale. All of these outcomes are preferable to missing something that could cost you thousands.
Today we're running through how the process works in Ireland and how to find a building inspector you can trust.
How to find a building inspector
The owner of a property is under no legal obligation to disclose any defects with their property. Neither is the estate agent. You need to find an independent, qualified surveyor to come and inspect the property – someone who has no vested interest in the sale of the property. Avoid companies who offer structural surveys in addition to architectural or engineering businesses, as they could recommend costly further investigations that will benefit them financially. In Ireland, you need to find a professional who is affiliated with The Society of Chartered Surveyors Ireland (SCSI). Being affiliated with a professional body ensures they uphold certain standards, and that they have been approved by experts.
Make sure that the surveyor you go for is covered by private indemnity insurance or building surveyor insurance. This will cover you in the event that defects are discovered after the survey is complete. Even the most professional amongst us have off days. Things can get missed! Seek proof that you're protected in the event that your surveyor misses something important.
How do I know if they're any good?
There are a few ways to check whether your building inspector is the person for the job. On top of making sure they're independent, affiliated and insured, you can ask around amongst neighbours and friends to see if they have any recommendations. The internet and local business pages are another good place to start.
Seek out testimonials and ask to speak directly to homebuyers who have used their services. A reputable company should be more than happy to provide this information.
When making your choice, you could ask to see a sample report. This will give you an idea of how thorough they are. If you have a few front-runners, comparing their sample reports will help you to understand who is better and to understand why some surveys cost a little more. Be wary if a company says that they don't provide sample reports. A company should also not quote you a price until they've asked a considerable number of questions about your property. Be aware of large quotes based on little fact! We also recommend requesting a copy of each company's terms and conditions relating to the survey and then compare the terms and conditions of each company. If something seems off, it probably is. Don't be afraid to ask questions.
The price is considerably less than what you're likely to incur if you have to front repair costs later.
Is it expensive?
Of course, this is a cost homebuyers could do without! However, the price is considerably less than what you're likely to incur if you have to face repair costs later. A few hundred euro is a small price to pay to save you many thousands down the road.
The cost of a survey will depend upon a few factors. These are the standard questions you'll be asked by your building inspector before they can quote you a price for the survey:
1 – The age of the building
2 – The type of building – house, flat, etc.
3 – The square metre size of the property
4 – What extensions or modifications have been made to the structure
5 – The location of the property
We always recommend shopping around to secure a competitive price. Seek out at least three quotes prior to making your decision.
So your survey throws up an issue with the property, but not a deal breaker. What now?

Download our new guide

, How to Negotiate Abroad, to work out your strategy for getting the property price reduced.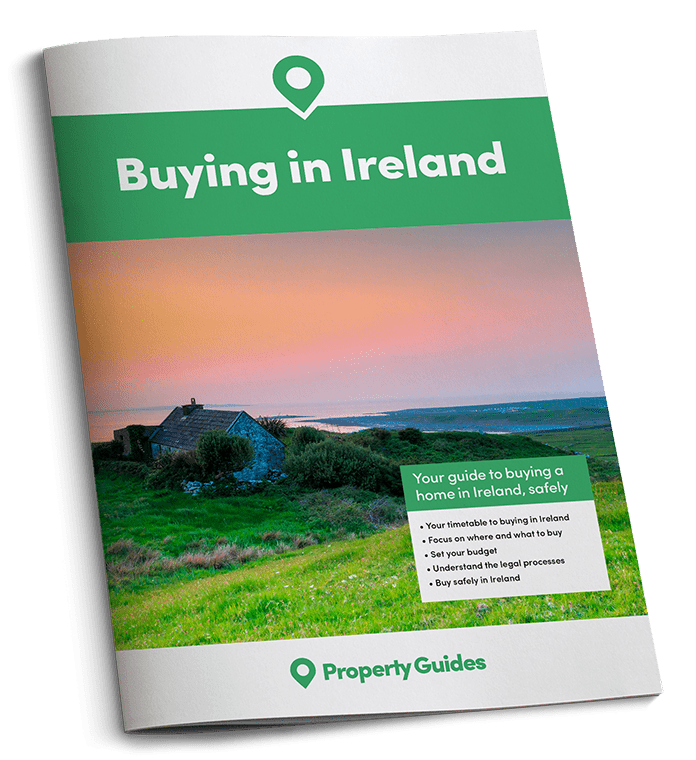 The Ireland Buying Guide takes you through each stage of the property buying process, with practical recommendations from our experts who have been through the process themselves. The guide will help you to:
✔

  Ask the right questions
✔

  Avoid the legal pitfalls
Download your free guide to buying in Ireland