Have you considered buying in Donegal? It combines rural peacefulness, a dramatic coastline and a strangely edgy cool, according to National Geographic which named it number one in its Cool List 2017. We don't think they just meant the weather…
Donegal is in the north-west of Ireland and is actually further north than most of Northern Ireland, a little anachronism from the division of Ireland 100 years ago. It is also one of Ireland's largest, most rugged and most beautiful regions. This corner of Ireland is known for Blue Flag beaches, windswept offshore islands, and incredible locations for hiking, cycling and surfing – plus, it's pretty darn cheap! Today we're setting our sights on Donegal, the county that National Geographic Traveller just ranked number 1 in their 2017 Cool List. We look at what the region offers, the best locations and what types of property you can snap up for your money.
Donegal has just been ranked number 1 in the National Geographic Traveller Cool List
Donegal overview
If you're looking to live in a place that takes your breath away with its beauty each day Donegal could be the county for you. You'll be able to enjoy 300 miles of Atlantic coastline, winding country roads, incredible beaches including Magheraroarty, Horn Head and Ballyhiernan Bay as well as the Derryveagh Mountains and Glenveagh National Park.
Dramatic scenery seems to be Donegal's bread and butter – there's the Inishowen Peninsula, where parts of Star Wars: Episode VIII were filmed, and the Slieve League Peninsula, which stretches from Donegal town to the village of Glencolmcille. Here you'll find the impressive Slieve League Cliffs, which drop 600 metres into Donegal Bay and are amongst the tallest cliffs in Western Europe. Keen hikers can pick up the Wild Atlantic Way, which runs all the way from Donegal to Cork, to take in some of the best views in the country.
Events
Donegal boasts its fair share of events to keep you entertained. Some of the most popular include the Earagail Arts Festival in July, Dunfanaghy Jazz and Blues Festival in September, A Taste of Donegal Food Festival and the Donegal International Rally Weekend.
The values in pounds we show here are based on the interbank rate at the time of going to press. This is not available to the general public, but click here for a free, no-obligation quote from Smart Currency Exchange and a friendly chat about exchange rates in general. You could also download Smart's Property Buyer's Guide to Currency, packed with insider tips. 
Employment opportunities
It's all very well moving to a remote destination if you're retired, but if you need to find employment, what opportunities are available to you in Donegal? Firstly, because many people move here to escape city life, you can expect to find a wide network of creative freelancers and aspiring entrepreneurs filling up the cafes. As the hipsters have arrived, artisan foods, crafts, independent boutiques, cafes and restaurants are popping up in every town and village. Other big industries in the region include textiles, healthcare, engineering, food production and fishing.
Donegal's most popular areas
Donegal Town
Donegal Town is a lovely spot, located at the mouth of the River Eske. The town is a popular spot with tourists, so you'll find great shops, pubs and options for dining out. Perhaps the town's most scenic spot is Donegal Bay – keep an eye out for the seal colonies and birds of prey that circle overhead.
This enormous and brand-new four-bedroom detached property, is on the market for just €165,000 (£152,000). The property is equipped with all the mod-cons, enjoys exceptional ocean views and is close to the area's golf courses and Blue Flag beaches.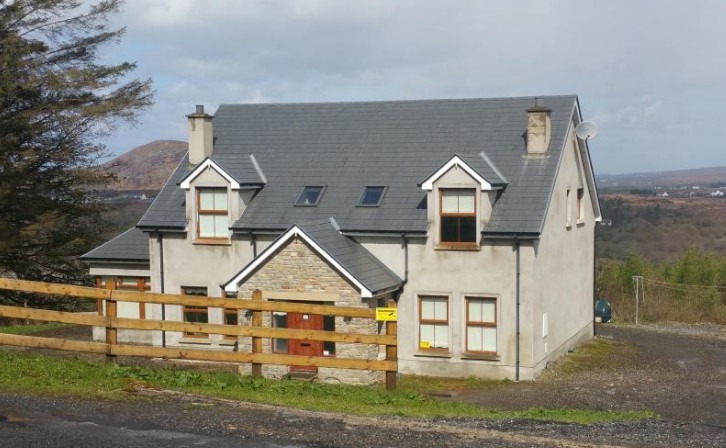 Letterkenny
Letterkenny is another popular spot that offers visitors excellent family activities and options for drinking, shopping, and eating out. The town's St. Eunan's gothic-style Catholic cathedral is its biggest attraction, and the town's Main Street is said to be the longest in all of Ireland.
If you're looking for a fixer-upper with bags of potential, this detached, four-bedroom property could be for you. On the market for just €170,000, the centre of Letterkenny is just a five-minute drive.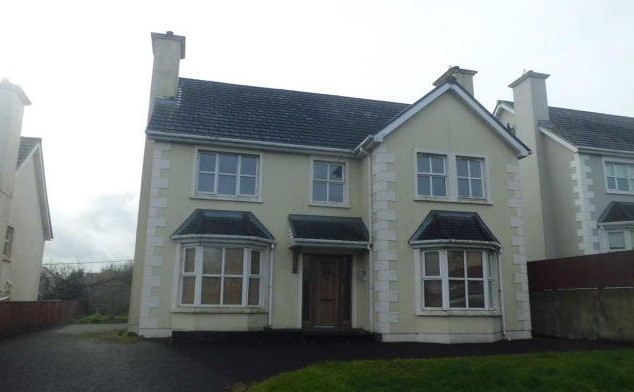 Dunfanaghy
Dunfanaghy village is one of Donegal's most vibrant small towns. The former fishing port is the commercial centre of the county and is located on the north-west coast right on the Wild Atlantic Way. You'll find a wide range of cafes, bars and shops catering to friendly locals, and crowds of tourists during spring and summer. If you're looking for an investment property that you plan on renting out as a holiday let, this could be the perfect spot – high tourist footfall, fantastic amenities, Blue Flag beaches, the Derryveagh Mountains, lots of hikers on the hunt for a place to rest their weary legs for a day or two. You're also close to Rosguill and Fanad Peninsula's and Glenveigh National Park.
This four-bedroom, two-bathroom property  is wonderfully located close to the centre of Dunfanaghy, within walking distance of the beach and the nearby golf course. There is space for two cars and the house has a large rear garden that is perfect for summer barbeques. Already decked out to the highest standard, you could begin earning holiday rental income right away. The property is on the market for €239,950 (£221,200).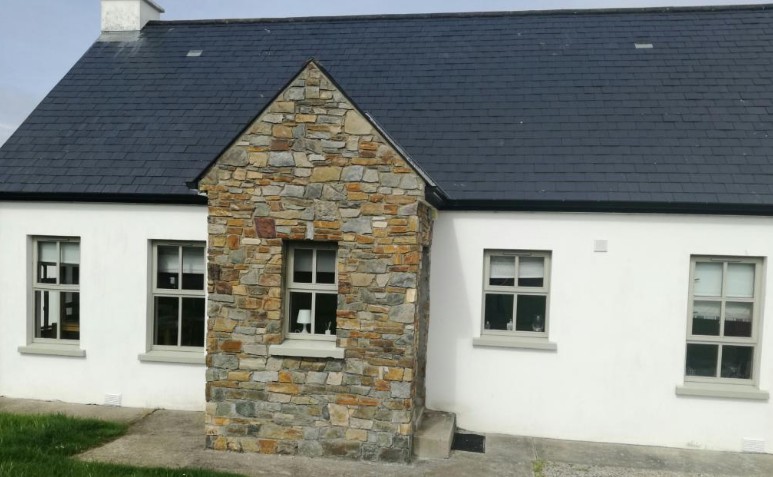 Bundoran
Another great option for those searching for holiday rental income is the buzzy seaside town of Bundoran in South Donegal. The town's excellent beaches and surf breaks mean that surfers flock to its waters all year round. The Sea Session Music Festival is a particularly busy time of year.
This detached bungalow is on the market for just €158,500 (£146,000). The property enjoys its own garden, two bathrooms, and three double bedrooms, meaning there's more than enough space for families enjoying holidays in the popular village. The property is well located within walking distance to the heart of Bundoran.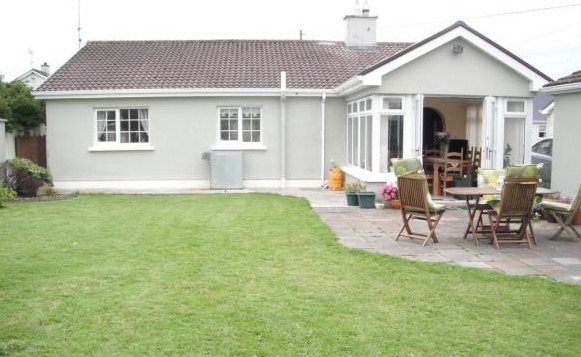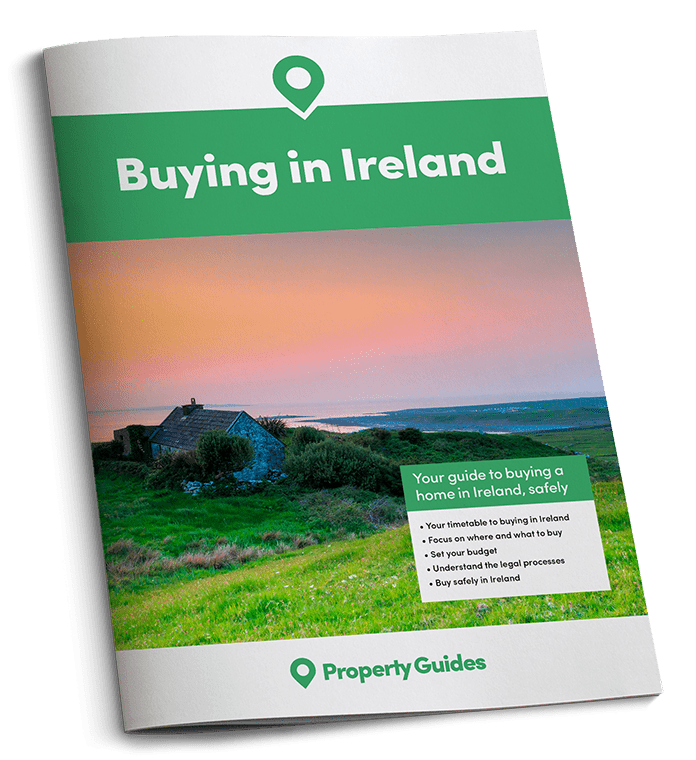 The Ireland Buying Guide takes you through each stage of the property buying process, with practical recommendations from our experts who have been through the process themselves. The guide will help you to:
✔

  Ask the right questions
✔

  Avoid the legal pitfalls
Download your free guide to buying in Ireland