Setting up your timescale for buying a home in Ireland is a key part of the purchase process – which is why it's the subject of Part Two of our six-part series, Buying in Ireland. If you missed our first part, on decision-making, make sure to give it a read first.
So, onto your timescale for buying a home in Ireland. How do you draw it up, and what are the key milestones? Well, our experience tells us that you should first set your end-date and then work backwards six months. These are the key points you'll need to include. Use them as you actually go through the process to tick off – that way, you know you haven't missed anything.
Time before purchase: six months
Narrow your choices down with our checklist and the news articles on Ireland Property Guides.
Have a chat with Smart Currency Exchange about setting your budget. We're in times of political uncertainty, and that has a huge impact on the currency market. Even a €125,000 property has changed price in sterling by £5,000 in the last 12 months alone. Smart can lock in a fixed exchange rate for no fees for up to twelve months. That way, you know exactly how much to budget for.
If required, make sure to speak to a mortgage advisor so you can get pre-approval – again, crucial for your budget.
Time before purchase: five months
With five months left on your timescale for buying a home in Ireland, begin your detail property search. Give us a ring on 020 7898 0549 if you have any questions.
Have a talk with a lawyer about the best way to structure your purchase.
Time before purchase: four months
Start speaking to individual estate agents and arranging viewing trips. These will normally be a few days driving around the properties you like.
Get in touch again with your lawyer and currency specialist to confirm everything is in place. At this point in your timescale for buying a home in Ireland, you want to be able to move fast and secure your dream home if you find somewhere you love on your trip.
Time before purchase: three months
You'll probably now have come up with more detailed questions on specific areas. Start attending property shows to speak to specialists in areas like law, finance and currency face-to-face.
Research property prices in your area, so you can negotiate well.
Continue making viewing trips, if needed.
Consider using a forward contract to lock in your exchange rate.
Book a property survey, if you need to.
Time before purchase: two months
Sign your contract for sale, binding both parties t completion.
Sign deposit contract and pay deposit.
Plan your decoration and removals in the intervening time!
Make sure utilities will be connected.
Make your final payment sign the sale contract.
Receive your keys and move in.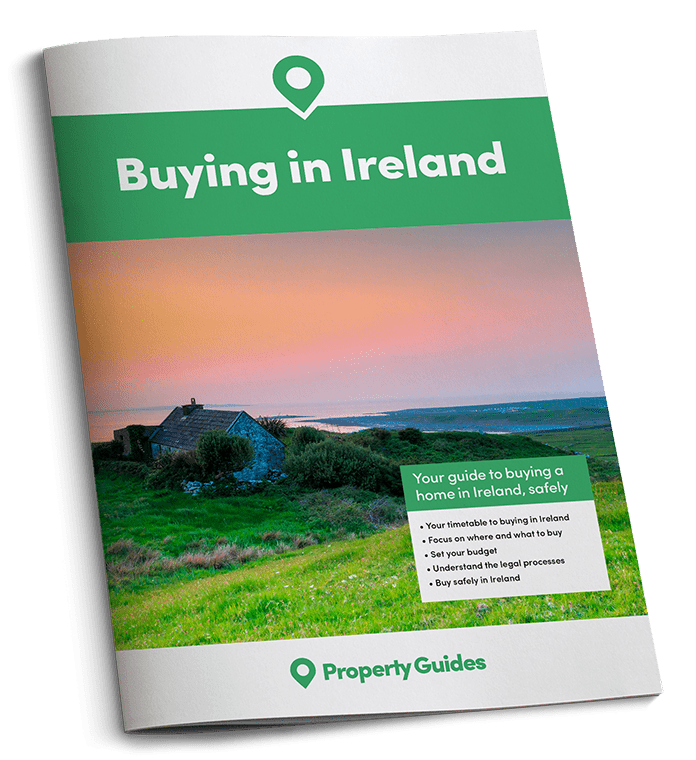 The Ireland Buying Guide takes you through each stage of the property buying process, with practical recommendations from our experts who have been through the process themselves. The guide will help you to:
✔

  Ask the right questions
✔

  Avoid the legal pitfalls
Download your free guide to buying in Ireland