Brexit and buying property Ireland
Update: 19 August 2019, Any renegotiation won't impact your rights
With fewer than 80 days to go until October 31st, it remains unclear whether we will leave the European Union with or without a deal. Since Boris Johnson assumed the role of Prime Minister, he has been quick to stress that the UK will leave, with or without a deal. Today, we're providing a Brexit update and looking into what living in Ireland after Brexit will mean for those of you considering a move.
Boris says that he plans to renegotiate the Brexit deal that Theresa May agreed with the EU, although, whether the EU are up for re-negotiating is another story. While Boris stresses that he is committed to leaving on October 31st no matter what happens, there remains no certainty as to whether this will happen. However, with every passing day, a no-deal Brexit looks more likely.
What points does Boris want to renegotiate?
As we know, Theresa May's deal was resoundingly rejected by MPs. The points that Johnson wants to renegotiate are:
1 – To remove the Northern Ireland backstop from the withdrawal agreement
2 – Changes to the political declaration – which refers to how a long-term relationship with the EU will work in the future.
What is the backstop?
At present, there is no border between Northern Ireland and the Republic. The backstop is a measure included in Theresa May's withdrawal agreement designed to ensure that lack of border remains post Brexit. This backstop will come into play if a deal is not agreed by the end of the transition period of 31st December 2020 and will effectively keep the UK inside the EU's customs union, although Northern Ireland will have to conform to some rules of the single market. Critics point out that giving this different status to Northern Ireland could threaten the existence of the United Kingdom, and that there is no guarantee that the backstop won't become a permanent fixture.
What is the EU saying?
Although the EU has stated that they are open to changes to the political declaration part of the Brexit agreement, they are refusing to reopen negotiations on the withdrawal agreement.
Potential outcomes:
A new deal is negotiated, everyone is happy, the UK leaves the EU.
No deal Brexit: There are no further extensions, MPs can't agree and we leave the EU without a deal in place. There are rumblings that Johnson would prorogue Parliament – shut it down so there could be no further debates or votes – to allow this to go through, although MPs voted in July for a measure to be enforced that stops this happening. If MPs don't want a no deal Brexit – they will need to call a vote of no confidence and vote to oust Johnson from office. If this does happen, and there is no logical successor, a general election seems the most likely outcome.
Cancel Brexit – The European Court of Justice have ruled the UK can legally revoke article 50 and cancel Brexit. This would require an act of Parliament calling for this to happen.
How will you be affected?
The good news is that regardless of what happens with Brexit, the rights of UK residents to live and work in Ireland WILL NOT be affected. The Common Trade Area (CTA) was in place well before the European Union and still stands. The CTA permits visa-free travel between Ireland, the UK, the Isle of Man and the Channel Islands. This agreement may require a little updating in Irish and UK law as a result of what happens, but essentially it will keep all UK and Irish citizens' reciprocal rights in place.
What's the situation with healthcare in Ireland after Brexit?
Even if a no-deal Brexit happens, Irish and British citizens who live and work, or visit the other state, will retain the right to receive healthcare. The CTA agreement ensures that UK nationals in Ireland, and Irish nationals in the UK, will be allowed access to emergency, routine and planned healthcare. While the technical details will need to be ironed out if the UK does leave without a deal, the UK and Ireland have both expressed their commitment to work together to keep things stable.
Elsewhere, the reciprocal healthcare agreements that the UK has with the EU could be affected. Healthcare is one thing that is still on the table – the UK is trying to establish agreements with EU governments to keep them in place, or to extend them. Under May's deal, UK nationals living in EU countries will continue to benefit from state healthcare up until the end of the transition period. When exactly the transition period ends is another factor yet to be set in concrete.
Will I need to exchange my driving license?
Yes. If you move to Ireland and have a UK driving license it will not be recognised post a no-deal Brexit. If you have already made the move to Ireland, we recommend converting your license right away to avoid any hassle in the event of no deal. To do so, you need to apply in person at one of the country's NDLS centres. It can take up to three months for your license to be exchanged, so the sooner you apply, the better. Should a new Brexit deal be agreed, UK licenses should continue to be recognised across the EU.
I'm planning to buy my Irish property – what happens if the exchange rate is affected?
While there's little difference in the strength of the euro and the pound nowadays, who knows what will happen moving forward. Fortunately, it is possible to lock the favourable exchange rate as it stands today with the assistance of a currency exchange specialist like our partners, Smart Currency Exchange. This means you can effectively lock in the price of your Irish property today, meaning you won't have to lose any sleep wondering if the price tag will shoot up overnight.
Update: 24 September 2018, Government confirms the Common Travel Area
The United Kingdom and the Republic of Ireland operate a Common Travel Area (CTA). This was set up long before either the UK or Ireland joined the European Union and will continue after Brexit.
As well as being able to travel freely between the two, "reciprocal rights" extend to subsidised healthcare and free school education, social housing, the right to a pension, to work, to study, to retire or just to spend time there. You even get to vote in Irish elections.
The UK government has issued a renewed confirmation that the Common Travel Area will continue after Brexit, even in the case of a 'no deal', including rights to study, work, vote, be a recipient of social welfare and access health services. The government has also confirmed that "there would be no routine immigration controls on journeys from within the CTA to the UK."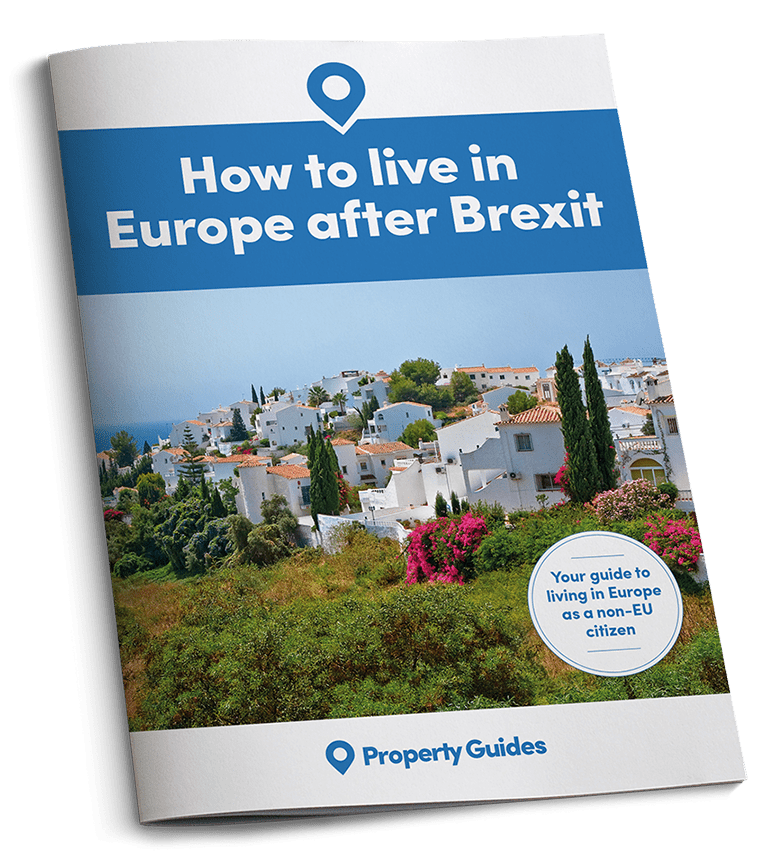 The After Brexit Guide will help you plot your way through a possible post-Brexit scenario, to ensure you can fulfil that dream of a wonderful lifestyle combining the best of our two cultures.

Let Smart take the risk out of your currency transfers
Whether you are buying a property abroad, making regular payments or sending money back to the UK, you will want to protect the value of your currency transfers from fluctuating exchange rates. That's where Smart Currency Exchange can help. We minimise the risk associated with transferring money overseas by providing expert guidance every step of the way.
✔

  Safe and secure transactions
✔

  Dedicated Personal Trader
Protect your currency costs