If you are buying, or have bought a property in Greece, one of the first things you need to do is register with a doctor and decide what to do about your health insurance. Wherever you live or intend living in Greece there will be a choice of doctor's practices near your home.
If you are a UK citizen you should get the free, European Health Insurance Card [EHIC] before you head off to mainland Europe. This ensures that you receive free medical treatment or, at least discounted, medical treatment, in the EU.
I have to say that no doctor in Greece has asked to see the EHIC before giving treatment to me or my British colleagues. I have been to outpatient departments with friends here, and they have always been treated well.
For more about healthcare overseas, don't miss your copy of the free Healthcare Guide.
Finding a GP
If you are relocating to Greece, you will need to find a doctor [γιατρός]. In Greece there are GPs [παθολόγος – pathologos] and the best way of finding one is to ask your local pharmacist. The pharmacy logo is a green snake entwined around a rod – the symbol of Asclepius, the god of medicine – on a white background. You will easily recognise them. There are many pharmacies in Greece and pharmacists tend to speak English, so you shouldn't have any problems communicating.
You could also tour your neighbourhood and look for a sign [it might be attached to a window outside a block of flats, so look up] which gives a doctor's name and specialism.
You probably have a fair idea of where a doctor's office is, but perhaps you have been wary of entering the building. Take the bull by the horns and ask if you can have a chat with the doctor.
You will need an initial appointment to see a doctor, and if you don't have the EHIC, you will have to pay for the examination, treatment and medication. Take cash and a card with you.
Doctors will usually see you on the same day, if you are prepared to wait at the surgery.
Although doctors are busy people, they will usually see you the same day, if you are prepared to visit their surgeries and wait. Often people just go to their doctor's office and sit and wait to be seen. Actually, this is a good way to meet people. Greeks are a friendly bunch on the whole and really enjoy talking to 'new' people. Be prepared to answer a lot of personal questions though, as their curiosity is boundless.
Finding a specialist
You can also tour your neighbourhood and look for a sign [it might be attached to a window outside a block of flats, so look up] which gives a doctor's name and specialism.
Doctors in Greece specialise in different ailments, so your GP will direct you to a specialist in your local area who will then refer you to a doctor in a hospital if necessary. Alternatively, your GP may arrange a hospital appointment with an appropriate specialist for you.
Health insurance
As a resident in Greece, if you want medical treatment you will need to have medical insurance. You can take out private insurance in Greece or use a UK insurer.
As a resident in Greece, if you want medical treatment you will need to have medical insurance
Greeks have IKA, which is the state-funded insurance. If you are working in Greece, your employer should sort out this insurance for you.  As in the UK you and your employer will pay monthly contributions.
A cautionary tale
While I was working, I had health insurance, but when I stopped working, I didn't take out insurance, which was stupid of me. I was rarely ill, and when I was, the worst I had was flu.
If you're budgeting for health insurance, make sure you take into account the constantly moving exchange markets. Get a quote today from our trusted partner, Smart Currency Exchange, to get a better picture of what you can afford.
After a couple of years, I fell, and damaged the ball and socket joint in my right shoulder. An ambulance was called, and I was taken to the most convenient state hospital.
Unfortunately, I formed a bad impression of the establishment and I signed a form to say that I had refused treatment.
I then had to find a specialist who would operate on me. A GP suggested I went to a specialist in a private hospital in Athens. He made an appointment for me and I went. There was an initial consultation, and after a few days I was admitted to a hospital with impressive facilities.
The specialist was wonderful, and I underwent an operation that lasted for four hours. If I had been operated on in the first hospital, it wouldn't have taken so long. However, I don't think the surgeon would have been so good. I had one of the best surgeons in the field of orthopaedics in Greece.
I spent 4 days in a ward with 4 other women who had been admitted for different medical reasons. I have no complaints about my treatment and care. Of course, I had to pay for it, but I feel that it was money well spent.
Preventive treatment
Your GP will arrange for any tests you would like to have, cancer screening, for example. Sometimes there are initiatives for people to have free whole-body examinations, paid for by IKA.
Be advised by your GP and ask what free tests are available.
Homeopathic doctors
If you prefer to be treated by a qualified homeopath, you will probably have to pay privately. These doctors are not recognised by IKA. They tend to be based in Athens and Thessaloniki.
Greeks are very tolerant of practitioners of alternative medicine of all kinds. However, employers will not accept doctor's notes from these medical practitioners as they are not recognised by IKA.
Good luck with finding a doctor. There are a lot of them, as, like in Italy, doctors are revered.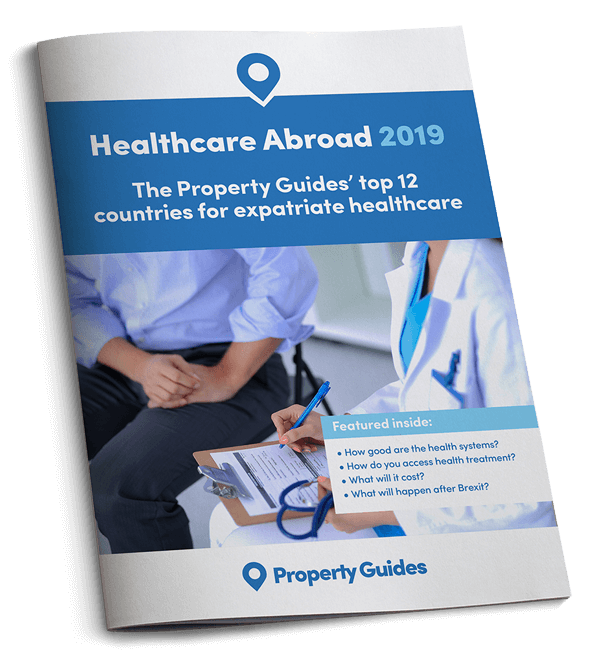 How to negotiate abroad is the guide to put you back in control:
✔

  How do the healthcare systems compare?
✔

  What, if any, are the costs?
✔

  Do you need insurance?