When moving overseas, there are a number of things you will need to consider. As that big day gets closer, you will need to make sure that there is nothing you have missed!
To help you countdown to your move to Greece, we have put together a list of a few things you need to think about in advance to make sure that everything is sorted before you go – allowing you to enjoy your last few days before you make the move to your new dream home.
Have you looked into the healthcare in Greece, whether you will need medical insurance for your life there?
Have you thought about…?
…your bank account?
Are you going to close your bank account before you move to Greece? Are there any charges that you need to pay before you do, or charges you will need to pay on your account if you keep it open while you are living in Greece? These fees will need to be paid to ensure they do not affect your credit rating.
…your medical treatment?
Have you looked into the healthcare in Greece, whether you will need medical insurance for your life there? Think about whether you should research finding a doctor etc. before you go. It could also be a good idea to get copies of all doctor, optician and dentist records to take with you.
…taxes?
It's a good idea to sort out your tax status before you leave – both in the UK and in Greece. It will often be sensible to speak to an independent financial advisor (IFA) to make sure that every 't' has been crossed and every 'i' has been dotted.
….your UK property?
You will need to make sure your property is ready for selling or renting it out. Make sure any repairs or necessary paint jobs are done. Speak to a professional cleaning company and employ the services of a reputable estate agent.
If you're making the move, you should speak to a currency and payments specialist about how to get money sent to you in Greece. We recommend Smart, ranked highest on Trustpilot for money transfer and currency exchange.
…your important documents?
Don't forget to take all your valuable phone numbers and addresses with you, along with the originals and copies of your important documents – birth certificate, marriage/divorce certificate, bank statements, your passport, any tickets you have bought. If you have children, you will need copies of their school reports for their new schools. Any documents that you don't need to take with you, think about whether you need to keep them. If you don't, consider shredding them.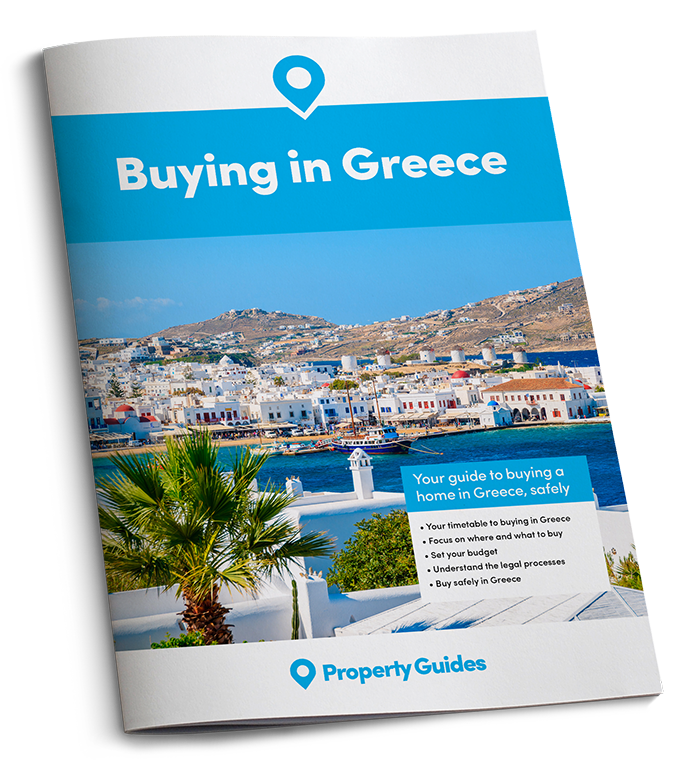 The Greece Buying Guide takes you through each stage of the property buying process.The guide will help you to:
✔

  Ask the right questions
✔

  Avoid the legal pitfalls