So, you've found your perfect Greek property and you've read up on how to buy over here. Now, it's onto the next step: actually making an offer on a home in Greece. It's important now that you understand how to judge whether you're making a fair offer and how to keep the upper hand in the negotiations. We've helped thousands of buyers over the years, and find that it comes down to seven key points.
1. Get your poker face on
The key to negotiations is to not give too much away, while also not seeming too disinterested. Let the selling team know that you're up on the market, whether it's because you've viewed a lot of properties or you've done a lot of reading up. You want to be friendly and polite, but serious. This is a business transaction, after all.
2. Know what you're talking about
If you're going to get your game face on, then, you need to know your stuff inside out. Have a read of our news and market updates to make sure you know what condition the property sector is in. Your agent will be an excellent guide to whether the figure you choose when making an offer on a home in Greece. However, do remember their commercial interests: they're there to represent the seller ultimately. So, do use your outside knowledge as well to help make your judgement. Plus, being able to ask well informed questions will demonstrate you need business.
Still viewing properties? Have a read of our free Viewing Trip Guide so you know exactly what to look out for when seeing properties.
3. Win over the seller
Charm is the name of the game when making an offer on a home in Greece! After all, you're buying something that the seller loves. Don't be too aggressive in your attitude or pricing – it can cause the process to stall by putting them off. All negotiations should go via the agent, but you could still write a letter to the seller. This could be a good way for you to introduce yourself and explain how interested you are in buying their beautiful home!
4. Own the negotiations
A lot of people can be nervous going into negotiations, so remember this: you're the one with the position of strength. You could, theoretically, walk away at any moment. The seller, on the other hand, needs you to complete the sale. As such, don't be scared of pushing back on anything you're not happy with.
5. Don't leave counter-offers too late
Make sure you're prepared and know what counter-offers you'd be willing to make before even making an offer on a home in Greece. This will let you respond rapidly to anything from the seller, rather than delaying and giving time for someone else to make an offer.
Get your copy of the free Negotiation Guide to find out more on how to get the best possible deal for your budget.
6. Speak to your currency broker in advance
Again, time is of the essence when making an offer on a home in Greece. Speaking to Smart Currency Exchange, as thousands of our readers who have successfully bought do, before making the offer is ideal. That way, you'll have locked your exchange rate for your budget and you know exactly how much you can offer. Remember, the offer is made in euros, but you're paying in pounds – so the value of even €100,000 is always changing.
7. Relax if it falls through
It can be difficult, but try not to stress too much if a deal falls through. Many buyers actually look back with relief, rather than regret, having found somewhere even better later on down the line!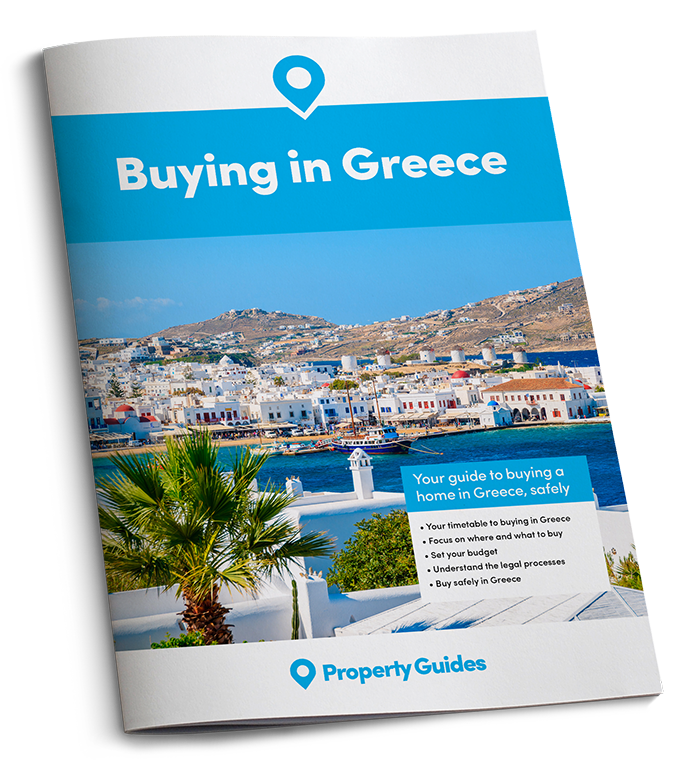 The Greece Buying Guide takes you through each stage of the property buying process.The guide will help you to:
✔

  Ask the right questions
✔

  Avoid the legal pitfalls