Bringing a pet when moving to France - pet immigration rules for France
For many would-be expats, the idea of moving to France without the furry member of their family is unbearable – and many people are happy to do anything they can to ensure their pets are available to join them on their adventure in their new country!
Since 2004, it has been far easier to move your pet anywhere in the EU. In 2012, the UK introduced the Pet Travel Scheme (PETS) which makes it easier to move your dog, cat or ferret between the UK and other European countries. An update to this legislation was introduced on 29th December 2014, aimed at strengthening its enforcement and improving the security of the pet passport.
Preparing your pet for travel
Your pet must be fitted with a microchip and be vaccinated against Rabies to legally travel to France, and there must be a gap of 21 days between the date of the first Rabies vaccination and the date of travel. Any dogs must also be treated by a vet for tapeworm, no less than 24 hours and no more than five days before travel; this can be administered as a tablet.
It is very easy to move your pet from the UK to anywhere in the EU now, thanks to the Pet Travel Scheme (PETS).
Once this has been done, you will need to obtain a passport for your pet – this can be issued by most vets in the UK. You will find that most vets in the UK – and indeed in France – will be aware of the regulations for the transportation of pets, so should be able to help you through this process.
Travelling with your pet
Your pet should be able to travel with you by most airlines, although you will find that the low cost airways (such as EasyJet or Ryanair) generally do not take pets. Car ferries over the Channel and the Eurotunnel trains will take pets, but they must stay in the car on the car deck at all times during the crossing. It is therefore very important to ensure that your car is stocked with plenty of fresh water, all of your pet's bedding and toys, to ensure they travel in maximum comfort as you make your way to France.
Upon arrival in France
France is a nation of cat and dog lovers. You do see the occasional strays, but there is an organisation called the Société Protectrice des Animaux (SPA) which is the equivalent of the UK's RSPCA, who do a great job to help these animals. The society is also a great place to adopt animals and they are able to advise on treatment, microchipping and anything else you are concerned about. The cost of vets in France is lower than in the UK, but it's still a good idea to keep an eye on costs if you have a sick or old pet – and you will often find that pet insurance is a wise idea.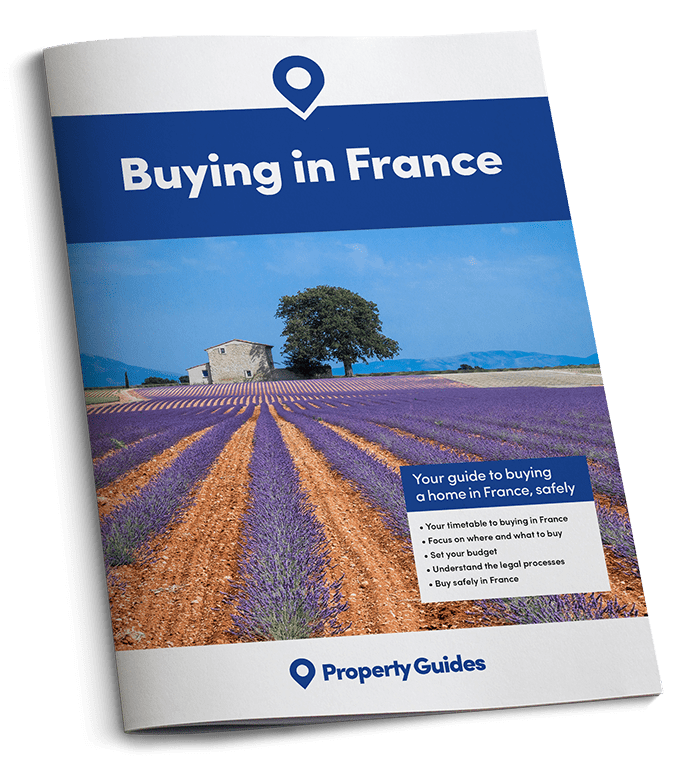 The France Buying Guide walks you step-by-step through each stage of the property buying process in France, with practical recommendations from our experts who have been through the process themselves. The guide will help you to:
✔

  Ask the right questions
✔

  Avoid the legal pitfalls
Download your free guide to buying in France