Download your free copy of the France Property Guide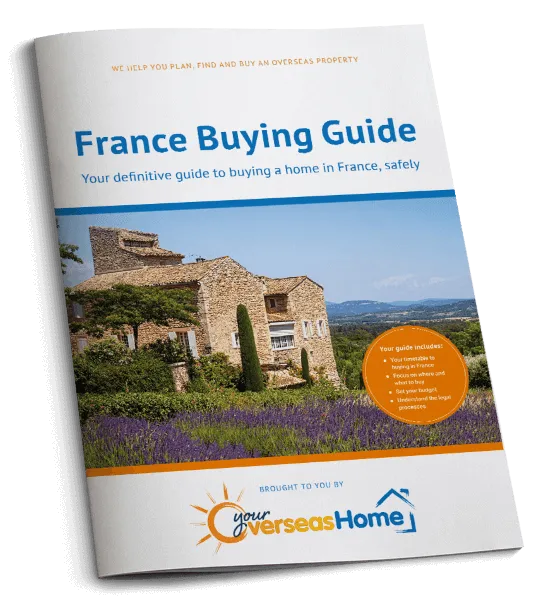 The France Buying Guide is a free, independent resource to help anyone who is looking to buy property in or move to France through each critical stage of their property buying journey. Set up to help our readers avoid the many complexities and pitfalls of buying property in France, the guide takes you through each stage of the property buying process, with practical recommendations from our experts who have been through the process themselves.  
✔

  Ask the right questions
✔

  Avoid the legal pitfalls
Download your free guide to buying in France
"We used the excellent France Property Guide to research exactly how to buy a property in France and to reassure ourselves that we were on the right track. We looked to the website and to the advice that the Resource Centre gave to move ahead – the help of reliable local professionals was imperative to move things forward"
Bernard and Doris Corcoran
We partner with some of the most trusted names in the industry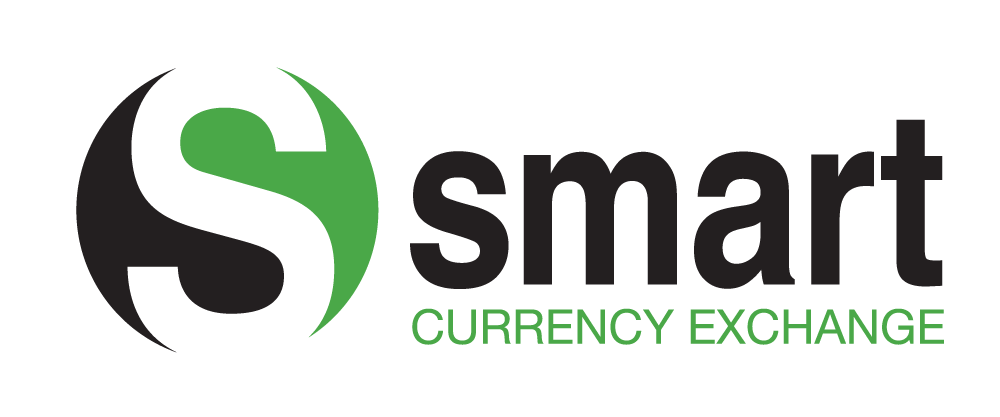 Make your France property purchase a success
Successfully buying property in France means doing plenty of prior preparation. As a buyer, you need to be up on all aspects of the purchase process. This can range from knowing the requirements of French laws through to dealing with international finances. That's where we come in.
France Property Guide is written by property experts and expats who have gone through the same process as you are now. You'll be able to access their expertise on a wide range of topics, all gathered in one place.
Topics include:
Finding the right property for you
Navigating the France property buying process
Dealing with French law
Currency and financial matters
Local French customs
Getting to grips with the language.
With all this information collected together in a single place, France Property Guide is your one-stop shop for a smooth, stress-free move to France. Get your copy today to start the process of making your dream of living in France a reality.
Take advantage of the experts' help with buying in France
At France Property Guides, we have helped thousands of people like you buy their dream French property over more than a decade. In our experience of the property-buying process, we know that the most important element is having a trusted team behind you.
We know that the most important elements to buying a property are the people. You need a trusted real estate agent, an expert currency specialist and an independent solicitor.
Having these experts on your side from the beginning of the property buying process will provide you with specialist, targeted help with buying in France.
However, finding the right people isn't easy. You don't want an estate agent who will just push any property on you, or a currency specialist who doesn't care about the risk to your money.
That's why we've built up a trusted list of contacts over the years, whom we're delighted to share with potential buyers. We know from long-standing relationships that they offer impartial, carefully considered help with buying in France – and won't just push you to a sale. Within the guide you can find information directly from those expert partners and services so you get the full picture of what you need to consider when buying in France.
How Brexit could impact you
You'll find a wealth of information on how Brexit could impact you as a French property buyer within our guides, newsletters, articles and through our Property Resource Team. They'll cover everything from:
How will Brexit affect residency laws?
Will I still have access to Healthcare in France?
What happens if there is no deal by the Brexit deadline?
Will I be free to travel back and forth from France to the UK?
What to buy in France?
France is full of different types of property that mirror the diversity of its regions. Traditionally, British property buyers who are relocating to France love buying homes that require a little 'TLC'. There are still plenty of these renovation opportunities available across the country. However, if you're looking for a turnkey property, you can still find a good number of ready-to-move-in villas. We can help you look at the different types of property in France, assess their pros and cons and help you make sure you find the right type of property for you.
Which region should you buy in?
France is a huge country with a surprising regional diversity, from the flat, green northeast to the hilly northwest, mountainous 'midi' and balmy southern coast. How do you decide where to buy in France when choosing your dream property?
France is a big country, offering diverse attractions and surroundings. The population of France is only slightly greater than that of the UK, at 67 million, compared to the UK's at 64 million, but the country area is more than twice the size. This is often cited as one of the most appealing features for the many Britons who consider moving here.
How do you decide where to buy in France?
You may well be thinking of your move to France knowing exactly where you would like to live at the outset. Maybe it's somewhere you already visit regularly, perhaps, or somewhere you already have friends or family. However, France has many different climates, distinctive geographical attributes and varied property costs due to its vast land mass.
To help you decide on the right place and lifestyle to suit you, France Property Guide has created an overall tour of the different regions, the property prices in each region, their distinctive climates, and the individual characteristics of each area. Our expert Property Resources Team are always on hand to help and you can access a range of the latest and greatest information and news about the regions of France.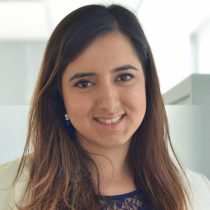 Yasmin Smith,
France Buying Specialist
Meet Your Property Expert
Your France Property Expert, Yasmin Smith, is on the other end of the phone to offer you advice and guidance on every aspect of your journey to successfully purchasing your French property.
No matter who you are, buying property is a complicated and somewhat challenging process, and there are a number of pitfalls that you could fall into along the way – especially dealing with a number of professionals who work in a very different way to those you are used to in the UK, and in a different language!
Yasmin has helped many people just like you through this situation, and can assist you every step of the way – ensuring you find the right property for you, and that you can move through the buying process safely.