Where are the best places to live in North-East France?
Adjoining the English Channel and Belgium in the North, and Germany and Switzerland in the East, this area of France is easily accessible from the UK, with a rich history. The most popular regions in the North East are Champagne-Ardenne, Alsace-Lorraine and Franche Comte.
Champagne-Ardenne
The region of Champagne-Ardenne is of course well-known for its sparkling white wine, which contributes to its popularity as a tourist area. It is located fairly close to Paris, meaning many who work in the city live within the 'Champagne Triangle' of Reims, Epernay and Chalons-en-Champagne. There is also a growing tourism industry here, in addition to the thriving wine industry. All this combined makes buying a property here a sound investment – especially for rental opportunities for young people – and the market for second homes is growing accordingly. Property prices are therefore a little higher than you might expect; a three bedroom flat in Reims can cost around €455,000 for example.
Property prices are a little higher than you might expect; a three bedroom flat in Reims can cost around €455,000 for example
There is much more to this region than 'bubbly'; 16 of France's kings were crowned in the Gothic Cathedral in Reims, the regional capital. The area is also well-known for its great forests and picturesque 16th Century towns. Épernay, the real centre of Champagne production and home to Moet et Chandon's maison, is popular with buy-to-let investors and visited by many British and American tourists each year.
Getting there
The major airports near this region, Charleroi (Brussels) and Reims, are served from Glasgow, Liverpool and Stansted, while various transport connections link the area to Paris and the arrival of British Airways, Air France and Flybe from various UK airports.
TGV trains serve Reims, linking travel from the rest of the country, while SNCF operates between the towns of the region, as well as services from Lille-Europe, where the Eurostar can arrive from London.
This area is also easily accessible by road, via the A26, the N43, the A4 and the N51.
Alsace-Lorraine and Franche-Comte
These two regions are mainly popular with those looking for a buy-to-let investment in a cosmopolitan region; Alsace is, in the main, German speaking, and its capital, Strasbourg, has a multi-national population. In fact, the proximity to Germany runs deep in Alsace, and it has its own traditions and even Germanic language (Alsatian or Allemanic). Conversely, Strasbourg is also the seat of the European Parliament and is an important centre of engineering and manufacturing.
Properties here are competitively priced, making it perfect for the average investor
Alsace
| | | | | | |
| --- | --- | --- | --- | --- | --- |
| Department | 2 bedrooms | 3 bedrooms | 4 bedrooms | 5 bedrooms | Average price overall |
| Bas-Rhin | €142,000 | €185,2000 | €215,000 | €249,900 | €210,000 |
| Haur-Rhin | €146,000 | €180,000 | €197,800 | €213,000 | €195,000 |
Franche-Comte is an area of forests and pastures, with wide open spaces, mountains and rushing waters. The notable towns here include Lons-le-Saunier, Besançon and Belfort – it is the region best known as a wine-trading centre specialising in Alsatian wines. Once again, this area is largely cosmopolitan, with great buy-to-let investment potential, thanks to the constant influx of workers.
The Jura Mountains are part of established gîte country, thanks to their location north of the Alps. The opportunities for outdoor activities, such as skiing in the winter and mountain biking in the summer, alongside the vast swathes of forest here, make this a perfect location for investors to rent out holiday homes.
Getting there
Charleroi (Brussels) Airport is served by Ryanair from Glasgow, Liverpool and Stansted, while Strasbourg, Mulhouse and Geneva Airport in Switzerland can all be reached from the UK by Air France, Easy Jet, Swiss Airlines, Air Lingus, British Airways, EasyJet, Flybe and Jet 2.
TGV train services in the region run from Paris Gare d L'Est, and Lille-Flanders – you can also transfer from the London Eurostar service at Lille-Europe.
The regions are connected easily to the rest of France by road, with major Autoroutes from Reims, Metz, the Channel ports and Paris.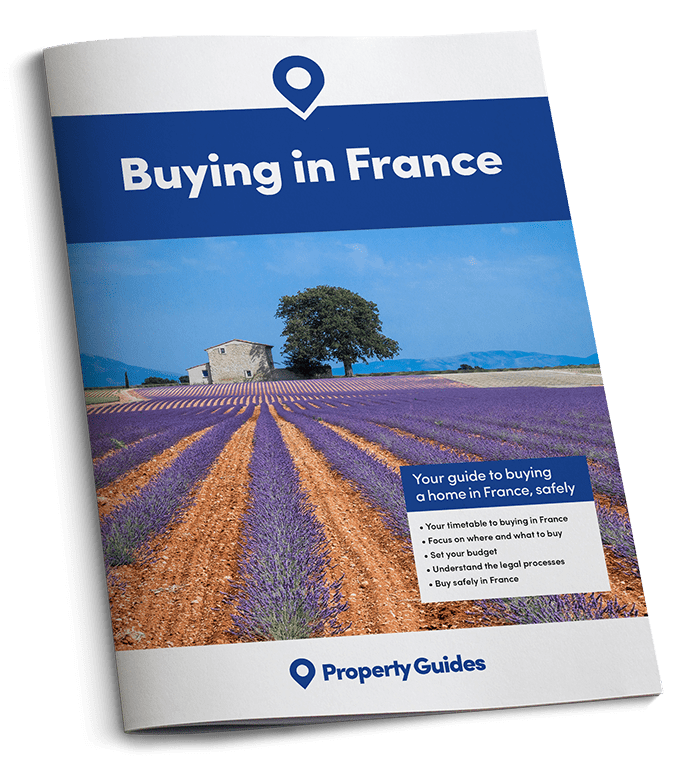 The France Buying Guide walks you step-by-step through each stage of the property buying process in France, with practical recommendations from our experts who have been through the process themselves. The guide will help you to:
✔

  Ask the right questions
✔

  Avoid the legal pitfalls
Download your free guide to buying in France