Finding the right estate agent when buying French Property
Your estate agent will be one of the most important elements of your buying journey in France, so it is important to consider what you are looking for from your agent, and choose carefully.
One of the most important elements in buying your dream home in France is choosing the right estate agent. Making the wrong choice here could result in issues with not only the property you buy, but also the legalities and regulations you need to deal with, and how suitable your region is for you. You will also notice some subtle, but potentially expensive differences, such as French estate agent's commissions – typically 5-10% in France, compared to the 1-2% in the UK. It certainly pays to start researching potential estate agents as soon as you can. When conducting your research into a new estate agent, it is of paramount importance that you choose one who is legally and professionally accredited and in receipt of a Carte Professionelle; choosing an estate agent who is not backed by this accreditation could result in you paying over the odds in legal fees and falling in love with a property that you may not legally be able to buy.
When conducting your research for a new estate agent, it is of paramount importance that you choose one who is legally and professionally accredited and in receipt of a Carte Professionelle.
In addition to the legalities, you need to ensure that the estate agent you choose takes on board all your exact requirements and doesn't show you properties that are unsuitable or too expensive. You also need to ensure that they can give you additional knowledge about the area you are looking at, and can explain the subtle nuances of buying property there; without this additional information you are much more likely to struggle throughout the journey and your first few days in France. One key element to be aware of is that many agents operate on a freelance basis in France, and as a result do not necessarily have the right professional accreditations, contacts or understanding of the marketplace; you should always ensure that the estate agent that you find is professionally qualified and licensed. All French estate agents must possess a Carte Professionelle, and their number should be shown on their website.
Lastly, but definitely not of least importance, you need to make sure that the estate agent you choose can converse with you in English (unless you are fluent in French yourself). After all, a language barrier when discussing the intricacies of an already challenging process will make everything more difficult. The France Buying Guide has spent over a decade advising people what to look out for; we have stories ranging from customers who have lost money waiting for properties to become legally available for sale; to buyers not receiving everything that they thought they were buying; to those who have been duped into paying deposits to secure services that were not required. The France Buying Guide can help you avoid these pitfalls and recommend professional agents already vetted by our property experts, who will be able to answer all your questions and point you in the right direction in areas other than just your property search. Download the free France Buying Guide today.
"During our conversations with France Property Guide and reading through their guide, it became abundantly clear to us that we had received a less than suitable service from our estate agent. Perhaps this was our own fault to begin with, as we had booked a seven day viewing trip and spent the first few days trying to find a suitable agent. The one that we eventually chose insisted on taking us around to properties above our price range, and it was only by luck that we came across a property with most of our required features at a cost we were happy with."
Mr & Mrs Roberts
Speak to the agent in advance
It's also important to ensure that you find out how proactive your chosen estate agent is before you use them; we would suggest contacting them with a brief before the trip, see if they get back to you, how long it takes for them to reply, and how relevant their response is concerning your search and the properties that you are interested in. Your agent should listen to your requirements carefully and make suggestions according to your specific needs. They should also be able to help you over and above property viewings, by telling you more about the local area and facilities, for example. They should ideally have a good command of French, so they can negotiate and get the right information on your behalf, especially if you do not speak the language yourself.
We have spoken to many would-be homebuyers who have had bad experiences with less reputable agents in the past – thankfully, we have been able to direct them to trusted agents to help them and meet their requirements at a time when others have let them down.
Don't get caught out – research any agents you plan to work with carefully, seek recommendations from people you trust, and anyone you know who has made the move before. The France Property Guides team has been working with a small group of trusted French agents for years. Start your search off the right way, see what they have to offer on our French Property Portal.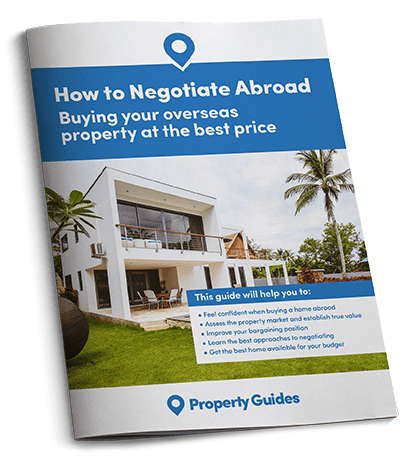 How to negotiate abroad is the guide to put you back in control:
✔

  Feel confident when buying a home abroad
✔

  Assess the local property market
✔

  Improve your bargaining position
✔

  Learn the best negotiating tactics
Download your free Negotiation Guide