There's more to the allure of Cyprus than sun-drenched sandy beaches, although the island does have some of the best in Europe. There's also the opportunity to ski, enjoy a relaxed lifestyle and explore its rural heartland without having to travel too far.
Cyprus, the land of Aphrodite, the Greek goddess of love, and home to thousands of Brits who have fallen for its charms. And who can blame them? So much is packed into an island which is just under half the size of Wales. From the towering Troodos Mountains and verdant Paphos Forest to the capital Nicosia and seaside cities of Larnaca, Limassol and Paphos, Cyprus will charm you. All of this lapped by the azure Mediterranean Sea and drenched in the Mediterranean sun, if that's not enough to persuade you to hop on the next flight for a viewing trip, here are five great reasons to buy a home in Cyprus.
Cyprus is home to the most southerly ski lifts in Europe.
Skiing
Try and peel yourself away from thoughts of sunbathing on sandy beaches for one moment and switch your attention to shredding powder on snow-capped mountains. No we're not talking about the French or Swiss Alps; we're referring to the most southerly ski lifts in Europe. That's right; you can ski in the Troodos, 2,000 metres above the Mediterranean. Based on Mount Olympus, the ski season in Cyprus typically lasts between January and April. There aren't many places in Europe where you can ski in the morning and sunbathe on the beach in the afternoon.
Most people speak English
A combination of the island's colonial past, a large British expat population and an excellent education system means that almost everyone you meet in Cyprus is likely to speak English, even if it's just a few phrases. Of course that doesn't mean the locals won't appreciate you learning the lingo when you get here. Plus learning a new language is good for the old grey matter.
Plenty of space for a small island
The third largest island in the Mediterranean might not be known for its size, but space certainly isn't an issue here. Its mountainous interior and stunning coast combine to concentrate three quarters of the population into its five main cities: Nicosia, Limassol, Larnaca, Paphos and Famagusta. This leaves plenty of elbowroom elsewhere in the country to relax in, despite being just 3,500 square miles in size. You can drive from one side of the island to the other in less than an hour and a half, but even when the tourists arrive in summer – a record 3.1 million came in 2016 – you can easily find peace and tranquillity just a short drive inland from the coast.
Blue Flag status has been granted to 49 beaches on the island this year.
Relaxed pace of life
The pace of life is positively glacial in Cyprus when compared to the UK. If you're fed up with everything hurtling along at 100 miles an hour back home, get ready to immerse yourself into a blissfully relaxed Mediterranean lifestyle. This laissez-faire attitude can take some getting used to, but you'll find yourself becoming more zen in no time.
If this has inspired you to buy in Cyprus in the next few months, call our friendly Cyprus Resource Team on 020 7898 0549 or email info@propertyguides.com. We can put you in touch with a currency specialist.
Blue flag beaches
Blue Flag status has been granted to 49 beaches on the island this year. Judged by the Foundation for Environmental Education (FEE), the Blue Flag programme is an excellent benchmark for anyone looking for a holiday home near a beach that is guaranteed to be clean and meet certain standards, including hygiene, sanitary conditions, safety, accessibility and lifeguard provisions.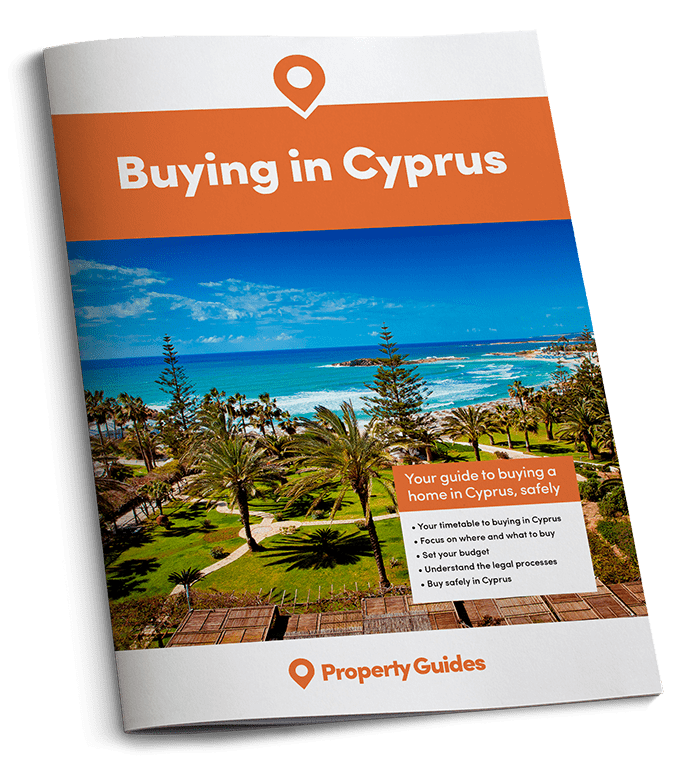 The Cyprus Buying Guide takes you through each stage of the property buying process, with practical recommendations from our experts who have been through the process themselves. The guide will help you to:
✔

  Ask the right questions
✔

  Avoid the legal pitfalls
Download your free guide to buying in Cyprus