In this, Part Four of your six-part guide to Buying in Cyprus, we're looking at how to buy in Cyprus. You'll find out the key financial aspects to have sorted so that you know how to purchase here, as well as how to manage the risk of currency exchange.
You need to know exactly how much money you can spend, and what your financial sources are: savings, the sale or re-mortgage of your UK property, etc. It's also important to think about the costs involved in buying a property.
The key financial points to consider are:
Funds available
Work out the total amount of money you have available to purchase a property. This crucial in knowing how to buy in Cyprus. It could include cash, savings, items you can sell, pension drawdown, investments you can cash in. Consider buying with friends or family (read our guide, Buying Abroad With Family).
Additional finance
Can you buy with a mortgage? Speak to an estate agent, independent financial advisor, bank or other lender to assess your options. If so, how much deposit will you need, and how will you service the monthly repayments? What would you do in an emergency, such as unemployment or illness?
Thinking about how to buy in Cyprus also involves your UK assets. Do you have a property in the UK from which you can release funds, either by remortgaging or by equity release?
Our Resource Centre can recommend independent mortgage advisors and equity release specialists – give them a call on 020 7898 0549.
Ongoing finance
There are costs that will come after you have bought the property, including local property taxes, maintenance and travelling expenses to get there. How will you cover these? Don't forget too, that exchange rates can change, and a pension or investments paid in pounds will not guarantee an income in euros.
Investments
If you're moving to Cyprus for good, you could benefit from moving your pension overseas into another scheme, such as a self-invested personal pension (SIPP) or a Qualifying Recognised Overseas Pension Scheme (QROPS). Conditions do apply, but typically you could gain greater control over your pension and reduce your tax bill. Please note: the UK authorities will only allow you to transfer your pension into one of these schemes if you meet certain criteria: you need to be living, or going to live, abroad and you must remain living abroad. It's important to remember that it takes ten years of being a non-resident and moving the pension for a QROPS to show real benefits, making it really important to consider your options now rather than later.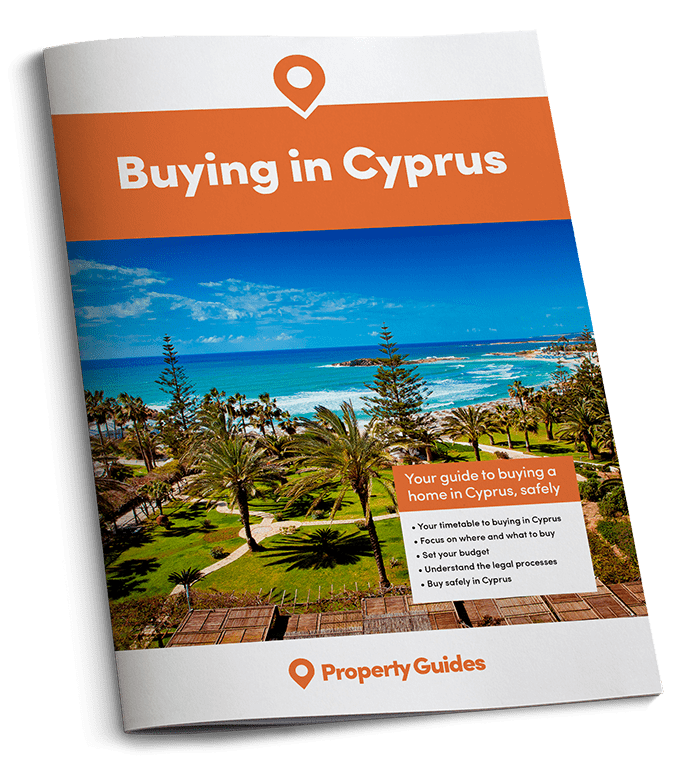 The Cyprus Buying Guide takes you through each stage of the property buying process, with practical recommendations from our experts who have been through the process themselves. The guide will help you to:
✔

  Ask the right questions
✔

  Avoid the legal pitfalls
Download your free guide to buying in Cyprus