Have you made the big decision to buy a property in Cyprus but you're not sure where on the island your money will go furthest? Let's take a look at the more affordable cities in Cyprus, where you'll get more property for your pounds.
We've all been on the Mail Online to look at shots of a celeb's impossibly luxurious villa located on some sun-drenched seashore. Then choked on our microwave curry as we read the astronomical price tag. For most of us who harbour dreams of owning a holiday home in paradise, or even moving there permanently, it will have to be done on a shoestring in comparison.
Cyprus offers a perfect combination of sun, sea, sand and reasonably priced property.
That's why so many people head to Cyprus to fulfil their ambition. Cyprus offers a perfect combination of sun, sea, sand and reasonably priced property. So where is the most affordable property found on the island? Let's start by looking at the Royal Institution of Chartered Surveyors average house and apartment price figures, for some of the most popular areas with overseas property buyers on the island:
| | | | | |
| --- | --- | --- | --- | --- |
| | Average house prices | Pounds (August 2017) | Average apartment price | Pounds (August 2017) |
| Nicosia | €372,714 | £337,400 | €105,254 | £95,300 |
| Paphos | €353,991 | £320,550 | €96,545 | £87,400 |
| Larnaca | €277,222 | £250,650 | €112,037 | £101,450 |
| Limassol | €304,105 | £275,350 | €105,684 | £95,700 |
Affordable houses in Cyprus
Average house prices are understandably highest in the capital Nicosia, and around perennial expat favourite Paphos. British buyers flock to Paphos because there's plenty to do in winter – it averages seven and a half hours a day of sunshine even in February – such as expat amateur dramatics, walking groups, art classes, golf, horse-riding and rugby – that's right forget Leicester Tigers, you'll be a Paphos Tigers fan or even player before you know it. This demand from overseas buyers keeps prices higher than other less popular but no less desirable areas with smaller expat populations, such as Larnaca and Limassol.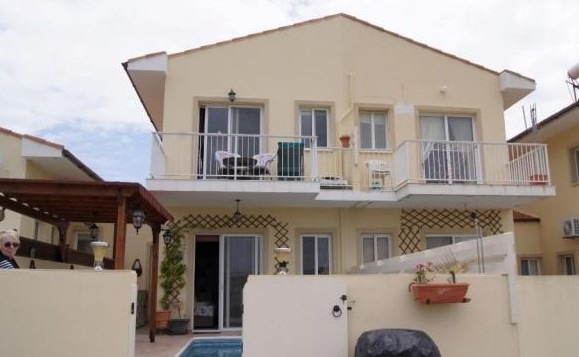 The lowest average house price is found in the port city Larnaca. Perhaps this is because Larnaca is a little more traditionally Cypriot than some of the other locations on the list. Not a bad thing if you want to avoid the typical expat communities but still benefit from a local international airport. A budget of €100,000+ (£90,200) will be enough to afford a comfortable three-bedroom house in the area.
If you are ready to buy in Cyprus, you'll want to make sure fluctuating exchange rates don't ruin your budget. For advice on getting the best currency deal download the Property Buyer's Guide to Currency.
Larnaca
This three-bedroom house is on the market for just €135,000 (£121,800). Located in a peaceful village just three kilometres from the city centre the property boasts a spacious open-plan living area, fully fitted kitchen, modern dining area and wood-burning fireplace. Large patio doors open out onto a good sized garden that contains a splash pool and a wooden pergola – a great space for entertaining and enjoying the beautiful views of the surrounding countryside.
The average price of a house is lowest in the port city Larnaca.
Limassol
Located between Larnaca and Paphos on the southern coast of Cyprus, Limassol offers an intriguing combination of historic old town and contemporary buzz. Whether you want to wander the winding cobbled streets in the city centre, or relax in the state-of-the-art marina, Limassol has something for everyone. While Limassol is gaining a reputation for its modern high-rise developments that dominate the skyline, the surrounding area is peppered with affordable homes in a tranquil rural setting, which still offer convenient access to the city's amenities.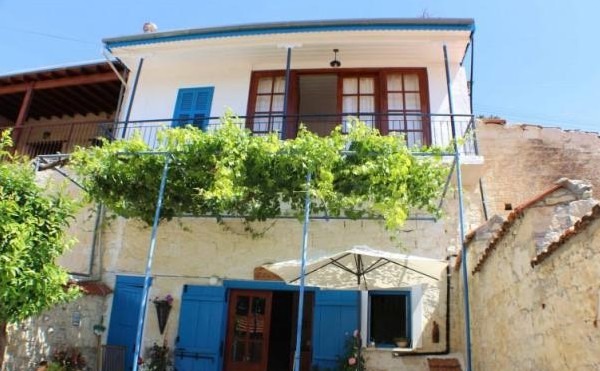 For just €135,000 (£121,800) you could be the owner of this two-bedroom house in the picturesque village of Vouni, this traditional stone-built property oozes with charm inside and out, with traditional wooden finishes, high ceilings and stunning views over the village into the valley.
Affordable apartments in Cyprus
The most popular area for British, American and Australian buyers in Cyprus has traditionally been Paphos. The area attracts young families and retired couples looking for houses with enough room to accommodate kids and grandkids. Because there is less demand for apartments around here, the average price for this type of dwelling is lower than in the other locations on our list. If you're happy to sacrifice a bit of space, you could find yourself living the good life alongside a large expat community – but for a lot less.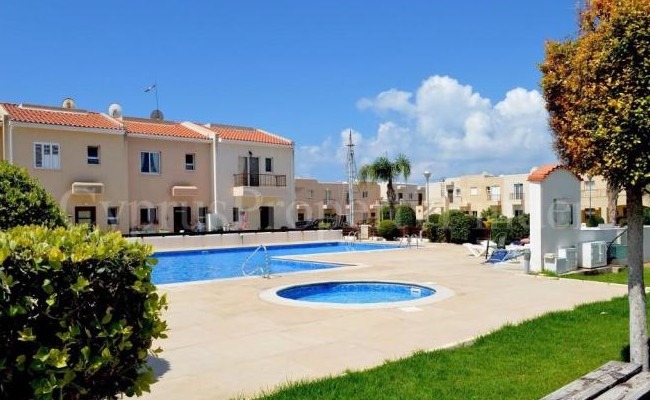 For example, a budget of €89,000 (£80,300) will be enough to buy this two-bedroom apartment two and a half miles outside Paphos and ten minutes' walk from the local beach. This property comes complete with air-conditioning throughout, integrated kitchen appliances, private balcony and access to a large communal swimming pool, children's pool, landscaped gardens and allocated parking space. Not bad for the price of a Southwold beach hut!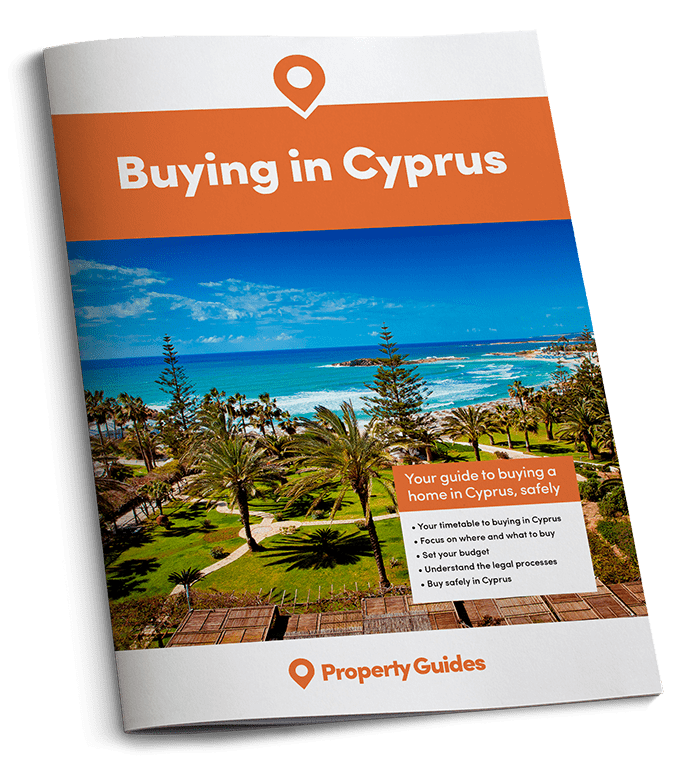 The Cyprus Buying Guide takes you through each stage of the property buying process, with practical recommendations from our experts who have been through the process themselves. The guide will help you to:
✔

  Ask the right questions
✔

  Avoid the legal pitfalls
Download your free guide to buying in Cyprus