Canada has a lot of moose, trees, lakes, space and types of property. Find out which style of home suits you most.
Before you even land on Canadian soil you can begin to consider which type of property is a good fit for you. Although budget will always be a key factor, there are a few other considerations such as weighing up the pros and cons of location over square footage – typically the further out of a Canadian city centre you go the more home you can get for your money.
Being such a vast country, Canada has many diverse environments and locations, and the range of property types available is equally varied. Here are a few to whet your appetite.
Very popular in urban areas, "condominiums" – condo for short – are individually owned apartments located in a building/complex.
The condo
Very popular in urban areas, "condominiums" – condo for short – are typically individually owned apartments located in a building/complex. Townhouses, or even detached family homes, can technically be a condo as well, as long as the development falls under condominium ownership. However, in a general sense, whenever you hear the term condo think apartment i.e. a flat.
As well as making the mortgage payments, owners also need to pay a monthly fee for the upkeep of the common areas and building amenities i.e. the hallways, elevators, etc. In some of the more high-end condominiums, amenities can include a shared gym or even a swimming pool. In these cases the monthly fee can be quite high in order to pay for the maintenance of these facilities. When conducting your property search be sure to check the monthly fee for any unit (it will be included in the property listing) and make sure the extra amount is factored into your budget.
The typical family home
The residential detached home is something of a staple in the Canadian suburbs. Typically taking the form of a two to three storey dwelling located on its own lot. Likewise the single storey home is also quite common; however in Canada they are not referred to as bungalows, instead going by the name "ranchers".
The link home
Another type of family home found in Canada is the "link" property. Although on the surface it may look detached, link homes are actually linked underground to an adjacent home. Building in this fashion is more cost-effective and results in a lower purchase price.
The trailer
The cheapest type of Canadian home is the humble trailer. Although technically a moveable structure, the trailers are normally mounted on a permanent foundation and connected to all the utilities found in a traditional home.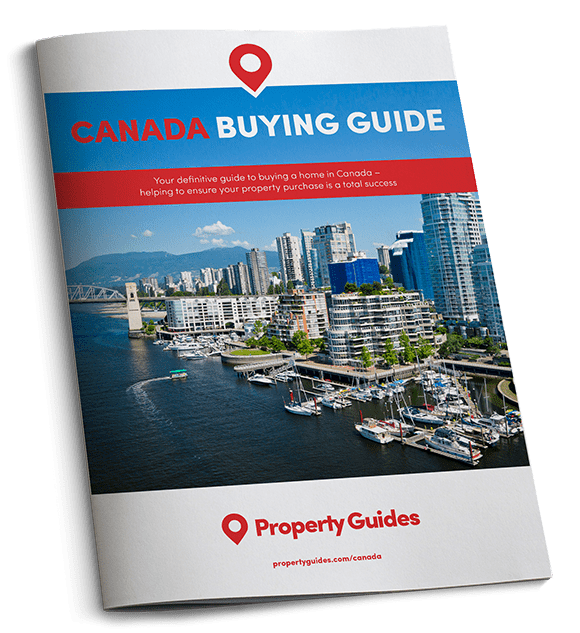 The Canada Buying Guide takes you through each stage of the property buying process, with practical recommendations from our experts who have been through the process themselves. The guide will help you to:
✔

  Ask the right questions
✔

  Avoid the legal pitfalls
Download your free guide to buying in Canada