It might be one of Canada's smaller provinces but what it lacks in relative size New Brunswick makes up for in natural wonder, small town charm and accessibility from the UK.
Although New Brunswick is one of Canada's smallest provinces it is still roughly the same size as Scotland, so there is plenty of room for its 750,000 residents to enjoy a relaxed lifestyle – Scotland has a population of just over 5 million and still has plenty of space. Around half of New Brunswick's population live in its three major cities: Saint John, Moncton and Fredericton – the provincial capital.
The province is ideal for those searching for a simple life close to forests, lakes and the ocean.
As well as being surrounded by the Atlantic ocean, the province is also heavily forested, with around 80% of its land covered in trees. This gives residents lots of opportunities to go out and experience the great outdoors, and view some of the amazing wildlife that calls New Brunswick home, including whales, bears and eagles. What's more, its's location on the eastern tip of Canada means it can be reached in less than six and a half hours from the UK.
Why New Brunswick?
It may not be as well-known as expat hotspots like Toronto or Vancouver, but there is a certain laidback charm that sets it apart from the more populated areas of the country. It's ideal for those searching for a simple life close to forests, lakes and the ocean.
Wherever you wish to buy a property in Canada, learning a few negotiating tips means you could get a little more house for your money! Download my guide: How to Negotiate Abroad. It's packed with insider tips.
Employment opportunities are plentiful, with the province offering higher average salaries than almost all of Canada's other Atlantic provinces. Not to mention friendly neighbours and low crime rates – many families still leave their doors unlocked.
Affordable property prices are a particularly attractive proposition for overseas buyers. In July 2017 the average price of a house in Fredericton was just $187,000 CAD (£112,000), that's half the average price for a house in Montreal, and around a quarter of the cost of a house in Toronto. The opportunity to own property and land has led to many Canadians to move to New Brunswick. While the province still has a very small migrant population (4%), this figure is growing as people catch on to the wonderful way of life around here.
Fredericton
This charming provincial capital is the very definition of quaint. The Saint John River meanders past stately government buildings and the hilltop university; tree-lined banks and playing fields ensure it has its fair share of well-tended green space; redbrick storefronts dominate the small downtown commercial district; and residential streets are lined with beautiful period houses with pretty gardens. All of which combines to make it the perfect place to raise a family.
The phenomenal Bay of Fundy is classed as one of the natural wonders of the world.
The Bay of Fundy
Probably the most famous of New Brunswick's attractions, the phenomenal Bay of Fundy is classed as one of the natural wonders of the world. Home to the highest tides found anywhere and an undeveloped coastline, it attracts thousands of visitors each year who come to view the amazing marine life – most notably several species of whales – or to explore the beaches looking for fossils.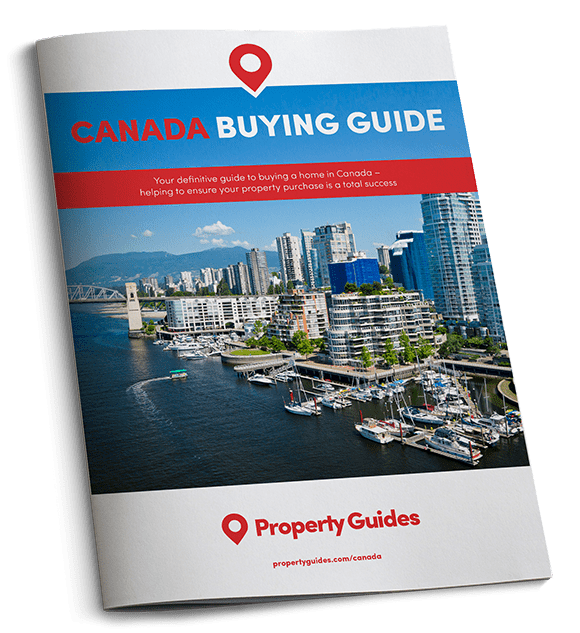 The Canada Buying Guide takes you through each stage of the property buying process, with practical recommendations from our experts who have been through the process themselves. The guide will help you to:
✔

  Ask the right questions
✔

  Avoid the legal pitfalls
Download your free guide to buying in Canada