In this vast country, it's tempting to just choose the big cities for relocation. But unless you take a step outside of the city you'll be missing out on some beautiful and affordable options.
Even in its thriving economy and huge open spaces, with so many people moving to Canada each year there is competition for jobs and housing in the major cities. Choosing a location away from Toronto, Vancouver and the like offers cheaper homes, but are there the jobs?
The following destinations are still somewhat off the beaten track, but don't wait too long or you could find these towns and cities are the new big Canadian hotspots.
Saskatoon is a diverse city that's often referred to as the "Paris of the Prairies"
Kelowna
With a population of 190,000 this small city in British Columbia is on the shores of the beautiful Lake Okanagan. Located a five-hour drive inland from Vancouver, the city has amazing summers where temperatures are regularly over 30oC and residents get to take advantage of the lake and all of the outdoor activities on offer on the doorstep.
Wherever you wish to live in Canada, knowing how to negotiate for your property should get you a little more house for your money! Download our guide: How to Negotiate Abroad.
Although tourism is a key part of Kelowna's industry there is also a burgeoning tech sector consisting of technology, software and services as well as new/digital media. There is also a university with around 9,000 students, which also provides good employment opportunities.
Saskatoon
Located in one of Canada's prairie provinces – Saskatchewan – the city of Saskatoon welcomes newcomers from all cultures and backgrounds. This attitude has resulted in a diverse city often referred to as the "Paris of the Prairies".
Along with the multicultural outlook and stunning scenery Saskatoon also has great employment opportunities. The city's unemployment rate is comfortably below the national average and it has become something of a hub for the agricultural and bio-resource industry – with about 30% of Canada's ag-bio industry calling Saskatoon home. Saskatoon is also affordable. A typical two-storey family home costs on average $386,000 (£231,000), compared to the national average of $574,000 (£344,000).
Boucherville
In 2015 Money Sense magazine ranked Boucherville as the 'best place to live in Canada'. With a population of just 43,000 Boucherville, Quebec, is the smallest of our hidden gems. However the town is closely located to the thriving hub of Montreal so there are lots of employment opportunities and amenities just a half hour's drive away.
If you're making the move, you should speak to a currency and payments specialist about how to get money sent to you in Canada. We recommend Smart, ranked highest on Trustpilot for money transfer and currency exchange.
Being so close to the city Boucherville does well to hold onto its small town appeal and is really much more than just a suburb. So what did Money Sense see in it? A high employment rate and average income enjoyed by its residents that beats even the big city nearby.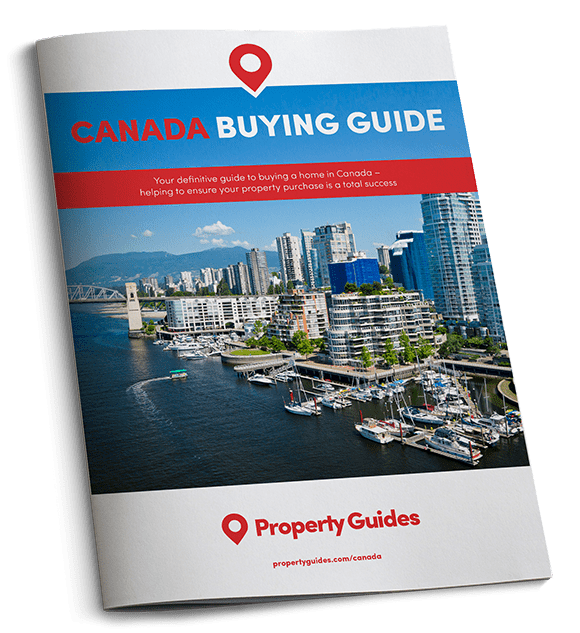 The Canada Buying Guide takes you through each stage of the property buying process, with practical recommendations from our experts who have been through the process themselves. The guide will help you to:
✔

  Ask the right questions
✔

  Avoid the legal pitfalls
Download your free guide to buying in Canada