Getting a building survey is an important part of the home buying process, in fact many Canadians consider the survey to be the single most significant document in the whole transaction.
Moving to Canada and buying your first home is a steep learning curve, so it is vital to get a few professionals on your side. Getting a building survey is a great way to ensure the whole process goes through smoothly. Many consider the survey to be the single most important component of the purchase, as it confirms the building is situated inside the appropriate land boundaries.
There are many examples where failure to get a survey has ended up costing the Canadian homeowner, such as a Toronto man who forgot the survey and later found out that his drive was actually a city side walk and therefore illegal to park on.
On average a survey can be expected to cost around $300 (£183), so not a major cost when you think about the peace of mind it provides.
What is a Survey?
Building surveys are an important document that potential home owners commission in order to reveal right of ways and easements. The survey will tell you any details relating to the right of others to access certain parts of your property, for example the provincial power company may have right of way for servicing, or you could find out your driveway is actually a shared driveway.
Easements are important as they inform you of a right that is assigned to the property and in most cases these are very hard to remove – so it is best to know before you buy. The building survey will also flag any issues relating to the property line, if part of the building, or even just a fence is located outside the property line you can ask the seller to address this before making a commitment.
Don't Forget the Survey!
Buying a property without conducting a survey is a risk. The cost of the survey will vary depending on the size of the property and the location but on average you can expect it to cost around $300 CAD (£183), so not a major cost when you think about the peace of mind it provides. Regardless there are still some real estate agents that say you don't need to bother with a survey, however you should always insist the agent, or your lawyer provides you with the important document. If no survey exists, or it simply can't be found, it is easy to commission a new one, just search online for your local licenced surveying company and within a few days you will receive your survey.
If any problems do emerge in a survey, how will you negotiate for a lower price? Download our guide, How to Negotiate Abroad, for essential tips on how get a better house for your money.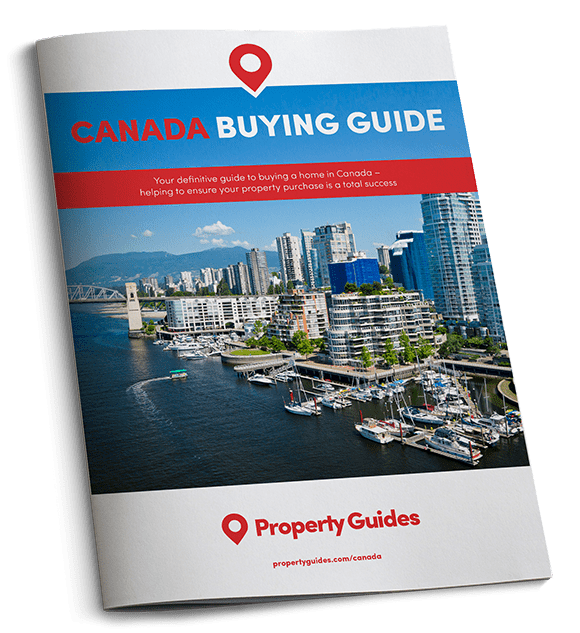 The Canada Buying Guide takes you through each stage of the property buying process, with practical recommendations from our experts who have been through the process themselves. The guide will help you to:
✔

  Ask the right questions
✔

  Avoid the legal pitfalls
Download your free guide to buying in Canada