You heard it here first: 2019 could be the easiest year on record to move to Canada. In most countries, getting visa and going through emigration loopholes can be a hassle – but not so here in the Great White North. The Canadian government (and people) are generally enormously welcoming of new arrivals, and that shows in official policy. The government's been steadily decreasing the official score requirements for immigrants in a hope to attract ever more immigrants. A visa for Canada in 2019 could be one of the easiest to get among popular 'expat' countries. So could this be your year?
Lower requirements for a visa for Canada in 2019
We've had a look previously at the requirements for a Canadian visa, and we said then that the government's extremely welcoming of applicants. Well, that hasn't changed. In fact, it's only got better: last week, Canada broke its own record for the lowest required score under the Comprehensive Ranking System, of just 440 points.
Canada is known for its world-class healthcare. Find out how to access medical attention abroad in our Healthcare Guide.
Not only that, but the last three months have set another record, as the first time that over 27,300 applicants have been invited. The government's been rushing to meet its immigration targets of 310,000 people. The target is even higher next year, at 330,000. That means that the trend of being less and less strict on points is likely to continue.
New pilot schemes attract workers to rural areas
Canada is a vast country and, while some would find the 'big skies' and vast open spaces of its rural areas perfect, others can be put off by worries about finding employment. Luckily, several regional governments are launching pilot schemes to highlight job opportunities and encourage more interest from overseas. This could be an excellent way to get a visa for Canada in 2019.
Several regional governments are launching pilot schemes to highlight job opportunities and encourage more interest from overseas.
Quebec's been piloting its scheme, un emploi en sol québécois, which runs job fairs and shows to broaden awareness of the work opportunities in its rural regions, such as Val d'Or. However, it's not just a case of putting on a show. It's almost like a property viewing trip: potential applicants are flown into the region, met by members of the Chamber of Commerce and given a tour of the area.
Ontario is considering a Rural and Remote Pilot, to attract people to the north and southeast of the province. In Manitoba, meanwhile, schemes like Morden Initiative work on recruiting workers to specific cities.
Given the low cost of living in rural Canada – and the healthy, outdoors lifestyle on offer – this could be a no-brainer for anyone looking for a visa for Canada in 2019.
How can you move to Canada?
The process can be surprisingly fast, and can be done almost entirely online. The main method is to apply through Express Entry and wait for an invitation to apply. For Quebec, you'll need to get a certificate of selection first.
Knowing how to negotiate with estate agents could get you a much better house for your money. Find out more in our free guide, How to Negotiate Abroad. 
With your visa in hand, the next thing to to start your property search. To find out more about looking for a home in Canada, do make sure to download your free guide below. And, if you have any questions, don't hesitate to call us on +44(0)20 7898 0549 or email canada@propetyguides.com.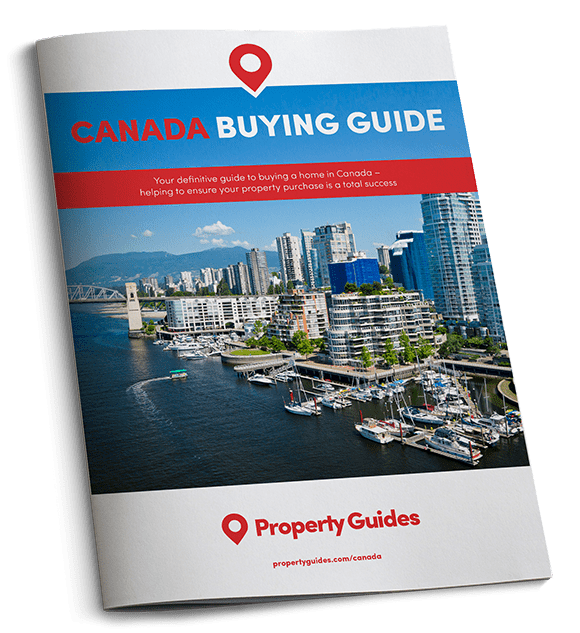 The Canada Buying Guide takes you through each stage of the property buying process, with practical recommendations from our experts who have been through the process themselves. The guide will help you to:
✔

  Ask the right questions
✔

  Avoid the legal pitfalls
Download your free guide to buying in Canada