Types of property you can buy in Canada
We cover the types of properties available to buy in Canada, and list what questions you must ask yourself prior to starting your property search.
Do you have an idea of the kind of property you'd like to purchase in Canada? If so, fantastic – it's incredibly helpful to have as detailed a brief as possible to hand over to your agent. If not, here we run through the major types of properties found in Canada to help you establish what you might like to buy…
Apartments
When it comes to city centre living, an apartment might be your best bet, especially if affordability is key. You'll find a huge range of apartments in any of the major cities, and towns. The style varies wildly depending on location, for example you could be in a converted Victorian building in one spot, or converted warehouse on the other side of town. Some apartment buildings offer wonderful extras like underground parking, or on-site fitness facilities. Often apartments come with balconies, but they are not guaranteed. Buying off plan is the best way to secure a new build property at a lower price.
Ready to start visiting properties from your shortlist? Our Viewing Trip Guide covers what you'll need to look out for.
Townhouses
Usually boasting two or more storeys, these terraced houses are a popular choice for people who want to enjoy city living, but crave a little more space. If you choose a suburb consisting mostly of townhouses, you may find that they have small gardens, otherwise, the more centrally-located tend to not offer any outdoor space.
Duplexes
Duplexes are typically found in urban locations, and are similar to apartments in terms of space and price. These are particularly popular in the suburbs of most Canadian cities.
Bungalows
Bungalows are a popular choice – so popular choice in fact that some neighbourhoods are exclusively made up of bungalows! Many will come with a basement, as well as a garden. 'Ranch' bungalows are designed so that the living quarters and the bedrooms are on separate sides of the house. Alternatively, you might come across a lot of bungalows that have the living quarters at the front of the house, and the bedrooms at the back.
Cottages
In many parts of Canada, smaller houses are referred to as 'cottages'. Usually you can expect Canadian cottages to have no more than two bedrooms, a kitchen, and one living space. In the countryside, cottages tend to have a decent amount of land, but this becomes less common the closer you get to the city.
Will you be letting your property
If your property is going to be buy-to-let, you need to factor in the kinds of tenants you want to attract when making your decision on the property. For example, a city centre apartment in a cool part of town would be perfect for attracting a reliable, young professional couple, or for letting out to tourists. Make sure you get out of your head, and into the head of your potential tenants when making your decision.
A few key questions
To help you establish the type of property that best meets your needs, we've compiled a list of questions for you to sit down and answer. At the end of this exercise, you should have an idea in your head of what you are looking for:
• What type of property do you see yourself living in? A new-build apartment, a rural cottage, a bungalow?
• How many bedrooms and bathrooms do you require?
• Would you prefer to live in a new or old property? Are you happy to complete any renovations, or would you like something that's ready to move into right away?
• Do you require off-road parking? A garden? Some land?
• What type of view do you require from the property?
• What else is needed to fulfil your property requirements?
Now that you have these answers, be sure to share them with your estate agent when the time is right. That way they can clearly see what you want and don't want, and won't waste your time. The more detailed the brief, the better.
For more information about buying property in Canada, download our free Canada Property Guide today.
Find this information helpful? Share with your friends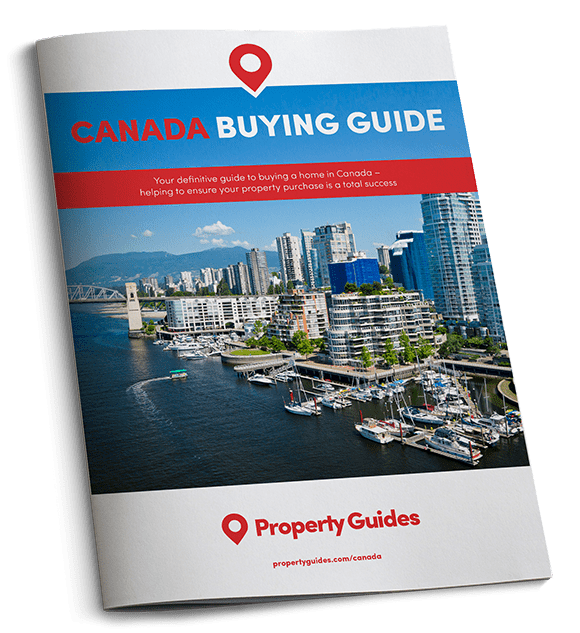 The Canada Buying Guide takes you through each stage of the property buying process, with practical recommendations from our experts who have been through the process themselves. The guide will help you to:
✔

  Ask the right questions
✔

  Avoid the legal pitfalls
Download your free guide to buying in Canada