Legal matters involved in buying property in Canada
The Canada Property Guide run through the legalities involved in buying property in Canada.
Buying property is huge financial step – and when you add in the different processes, rules and regulations you'll encounter in Canada, you can see why it's incredibly important to employ a lawyer. Your lawyer will be able to guide you through the following:
• The purchase process from start to finish, ensuring both the property and the sale contract are exactly as you wish,
• Protecting you from charges and costs left by the previous owners, i.e. mortgages, taxes, and any additional claims
• Acquiring your visas
• All tax matters
• Inheritance tax and drawing up a will to protect your beneficiaries
Can you legally buy in Canada?
If you're buying Canadian property as an investment but do not plan on living in the country, generally you won't require a visa to do so. However, your lawyer will be able to advise you on regulations that do apply depending on where in Canada you are planning to purchase. For example, in popular areas like Banff and Price Edward Island, there are restrictions on the type of land, and the amount of land that can be purchased by foreign investors.
If you're planning on moving to Canada, you will require a visa in order to stay there on a long-term basis. Your lawyer will be able to advise on which visa works best for your situation, and how you should proceed. There are numerous visas available, which one suits you will depend upon your circumstances. If you would like to be put in touch with an independent lawyer who can guide you through the process and ensure your best interests are always protected, contact the Resource Team today on 020 7898 0549.
To learn more about the visa application process, and how to select the right lawyer, download your free copy of the Canada Buying Guide today.
Find this information helpful? Share with your friends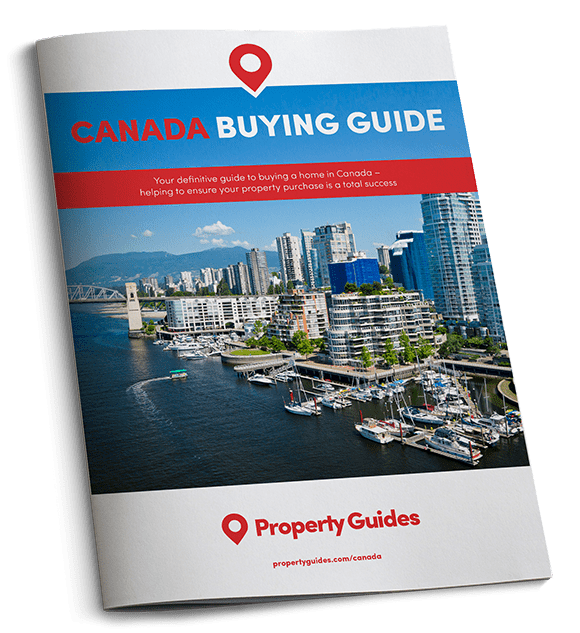 The Canada Buying Guide takes you through each stage of the property buying process, with practical recommendations from our experts who have been through the process themselves. The guide will help you to:
✔

  Ask the right questions
✔

  Avoid the legal pitfalls
Download your free guide to buying in Canada