Perth is the Goldilocks of global cities: not too big and not too small, not too hot and not too cold. It's clean and safe, but not boring. It has good honest work and amazing opportunities for leisure and fun. Property is more affordable than ever and there are direct flights. These and many reasons are why you should move to Perth. 
When seafarers first arrived in western Australia three centuries ago, they were astonished to discover black swans. No-one predicted that the other side of the world would have black swans. And yet it felt sort of natural. These days economists describe a "black swan event" as one that takes us by surprise but we later realise was predictable, when you think about it. Such as the financial crisis, or the rise of the internet. We think that your move to Perth will be a bit like that – unknown and exciting, yet feeling utterly right and natural when you've done it.
The basics then. Perth is in the state of Western Australia (WA). It has a population of just under two million, and is by far the biggest city in WA. It is fringed by white, sandy beaches. It's warm year-round and property prices are cheaper than they have been in years. It was ranked 21st in the Mercer's Quality of Living survey but seventh "most liveable city" by The Economist in 2017.
Can you ask for much more? Perth has always been popular with British buyers – for the simple reason that it's the first port many reached from the UK in the days when we travelled by boat. We still like it, and as property in many parts of Australia becomes unobtainable due to sky-rocketing prices, Perth remains an affordable option without needing to sacrifice on the city lifestyle.
For most of the last decade, the property market in Perth was one of the strongest in Australia. This was largely due to the robust Western Australia (WA) economy, which profited from one of the biggest mining booms in Australian history, prompted by China's demand for building and manufacturing resources. When China's economy slowed, so too did the mining industry and with it property prices.
You could double (or more) your purchase power by sharing the cost; read our Guide to Buying with Family to find out more.
Property prices now are more or less stable, with a small drop since August. You'll currently be looking at a median of AUD705,000 for a house and AUD399,000 for a unit. This makes an excellent investment opportunity for British expats, with many experts predicting Perth is now at the bottom of the market.
Perth's property market
If you sold the average UK house, you'd have a budget of around AUD445,000 (if you didn't have any other methods of raising finance). For around this price you can expect to move into a three- or four-bedroom older home, on approximately 500 square meters, in one of the suburbs close to the city. Head a bit further from the city centre and you could land yourself a more modern home, on a bigger block and probably with a swimming pool. In Perth's Central Business District (CBD), this will get you a brand-new, luxury, two-bedroom, two-bathroom apartment.
The neighbourhoods
If you were to look at a birds-eye view of Perth, you would notice the city is intersected by two rivers that form a Y. The city of Perth itself is to the north of the rivers and Perth locals usually refer to where they live as being either north or south of the river. The northern suburbs that are close to the river are some of the most popular and range from the trendy and hip Subiaco to the beach-side community of Cottesloe. South of the river you will find tourist highlight and shipping port Fremantle, and Applecross which is a popular suburb for professionals.
Don't let worries about healthcare put you off buying abroad – download your free Healthcare Guide.
Your move to Perth
Perth is a city of around two million people, with many jobs in the corporate and services industry. Consequently, the city has quite a professional feel but it maintains a more laid-back pace than most cities. The weather in Perth is sunny and warm year-round with plenty of beaches, outdoor recreation, parks and wineries nearby – there is plenty to do in Perth for both outdoor enthusiasts and foodies. The city itself features modern architecture with plenty of green space and parks; it is clean and has an extremely low crime rate. The dining scene is one of the best in Australia and the arts and cultural scene is also thriving for a city of its size.
The city features modern architecture with plenty of green space and parks; it is clean and has an extremely low crime rate.
Buying in Perth
The process for buying property in Perth for Brits depends on residency status. British expats who are Australian citizens or permanent residents, should have little trouble buying property in Perth. Temporary residents in Australia require foreign investment approval from the Foreign Investment Review Board (FIRB) in order to purchase property. Temporary residents are also restricted to what they can purchase – new construction only. In terms of obtaining mortgage financing in Australia, lenders are a lot more hesitant to consider foreign, and an Australian income is generally required if obtaining a bank loan.
For more information on living in one of Australia's sunniest cities and the process of buying property in Australia check out your free buying guide below.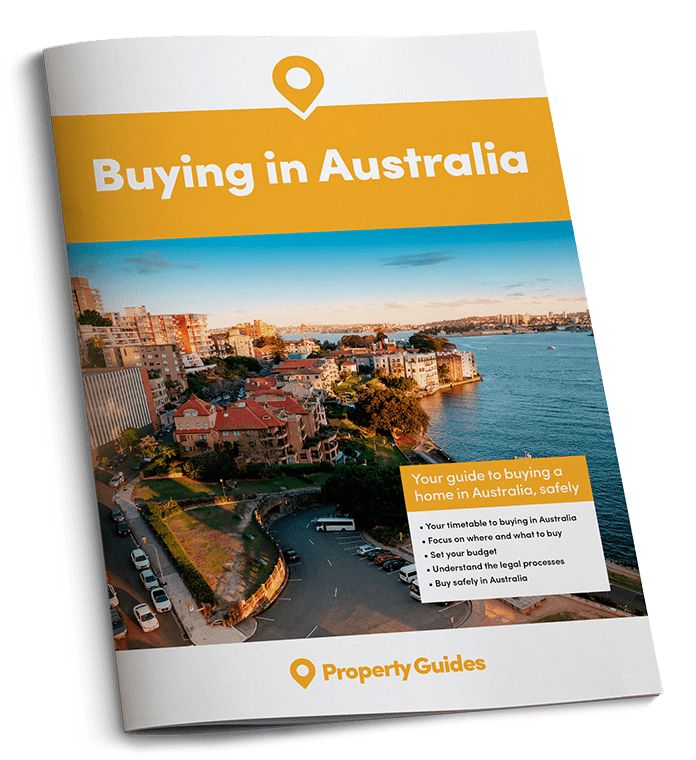 The Australia Buying Guide takes you through each stage of the property buying process, with practical recommendations from our experts who have been through the process themselves. The guide will help you to:
✔

  Ask the right questions
✔

  Avoid the legal pitfalls
Download your free guide to buying in Australia