While 99% of new arrivals in Australia will stick to the tried and tested – Sydney, Perth, Melbourne – there are many quieter (cheaper) and more obscure places that will make you welcome too.
Take a detour from the typical expat hotspots in Australia and experience Australia off-the-beaten-track. The properties and rents are generally cheaper, the scenery more diverse and rugged, and you can spend your weekends in a choice of adrenaline pumping experiences.
For those that like to remain on the edge, reject the status quo or are seeking experiences that are as unique as they are extreme, here are some off-the-beaten-track expat spots in Australia.
What makes Cooper Pedy truly unique from anywhere in Australia is that the majority of the town lives underground in caves.
Broome, Western Australia
Broome is the gateway to the wild Kimberly region and is a multicultural melting pot of fascinating aboriginal culture intermingled with the growing Western settlement. Extraordinary Cable Beach extends 22 kilometres along the West coast where sunsets and camel rides can be enjoyed simultaneously. Enjoy the sea-inspired cuisine, like smoked Barramundi, and shop some of the rarest pearls in the world. This isolated and enchanting city is 2,239 kilometres away from the closest major city (Perth), and is truly rugged Australia.
Weipa, Queensland
Weipa is an intriguing outback town at the northern tip of Queensland, a world away from the hustle and bustle of Australian capital cities. It is a mining town that is positioned on some of the most stunning coastline in the country, with world-class fishing easily accessible from its shores. Although the waterways appear inviting, staying alert for crocodiles is important so you don't have an unfortunate encounter with one these primordial beings. For those that like fishing, camping, birdwatching or exploring, Weipa is the place to be.
Katherine, Northern Territory
Think enchanting gorges and misty waterfalls, Katherine is where the outback meets the tropics and is one of the most bio-diverse regions in the country. The art and aboriginal heritage in Katherine is omnipresent and the opportunities to engage with the outdoors are endless. Not far from Katherine is Kakadu National Park where traces of the oldest living culture on earth can be found. Discover ancient rock art, connect with tribal elders and imagine what Australia was like tens of thousands of years ago.
Cooper Pedy, South Australia
Straight out of a movie set, Cooper Pedy has an otherworldly landscape, this desert town offers a unique vantage point for exploring Australia. The extreme weather in Cooper Pedy is not for everyone, with scorching hot temperatures in the daytime, and cool winter nights, the contrast is as unapologetic as the landscapes. What makes Cooper Pedy truly unique is that the majority of the town lives underground in caves. These dug-out caves formed in sandstone hillsides provide reprieve from the heat and a unique style of architecture that is truly one-of-a-kind.
Try something different on your expat adventure in Australia and experience some off-the-beaten track destinations that will give you a true sense of what the country is all about
Phillip Island, Victoria
Off the coast of Melbourne, Phillip Island is a wildlife mecca where iconic creatures like koalas, kangaroos and dolphins can be admired alongside not so iconic Australian creatures like the Phillip Island penguins. Phillip Island draws hundreds of thousands of tourists each year who visit the island for the wildlife, food scene and world-class surf beaches. When the tourists leave for the day locals have this slice of paradise to themselves, a perfect off-the-beaten track spot for expats looking for something a bit different.
Tamworth, New South Wales
Tamworth is full of excitement and adventure, offering indulgences of the savoury and the adrenaline kind. From international country music festivals, energy-infused rodeos, delicious food and wine experiences and endless national parks to explore, Tamworth has everything an adventure seeker could hope for. Located just under 500 kilometres from Sydney, Tamworth is a great place to experience the Australian outback and has a real rural country charm.
Hervey Bay, Queensland
Hervey Bay is a postcard perfect coastal town and is the whale watching capital of the world. Off the coast of Hervey Bay is the rugged Fraser Island, an entire island made of sand where four-wheel driving and camping trips are taken to the next level. Skydiving, sports fishing and scuba diving are just some of the adventure activities available, and Hervey Bay's warm sub-tropical climate make the weather ideal all year long.
Try something different on your expat adventure in Australia and experience some off-the-beaten track destinations that will give you a true sense of what the country is all about, while making memories that will be enjoyed for years to come.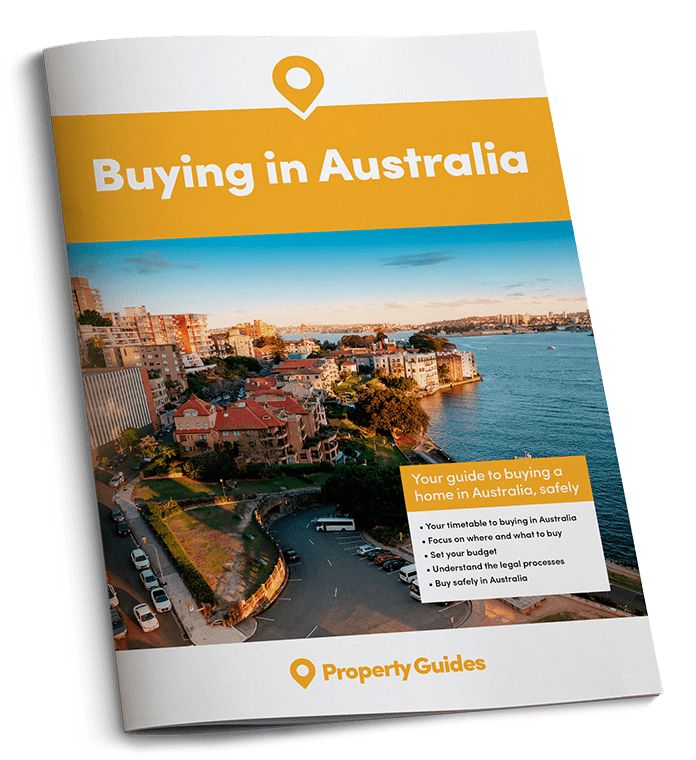 The Australia Buying Guide takes you through each stage of the property buying process, with practical recommendations from our experts who have been through the process themselves. The guide will help you to:
✔

  Ask the right questions
✔

  Avoid the legal pitfalls
Download your free guide to buying in Australia