Looking to move to Australia and buy property but are seeking alternatives other than Sydney and Melbourne? Here are some towns in the country that present exceptional buying opportunities in 2017.
If you've been staying on top of property news in Australia this year, you're likely to know all about the affordability issues facing many of the major cities. Although bargains can still be found, mostly in the apartment and town home categories or further out in the suburbs, there are many parts of Australia which offer affordable housing, stunning locations and welcoming communities. If you consider yourself more of a country dweller, or are seeking a lesser known place in Australia to buy a home, here are some great places to buy property in Australia in 2017.
There are many parts of Australia which offer affordable housing, stunning locations and amazing tight-knit communities.
Cairns, Queensland
Cairns is the place to be if you've been dreaming of a laid-back lifestyle surrounded by palm trees, coral reef and golden beaches. Cairns is Australia's own tropical paradise, and is located about 2,000 kilometres north of Brisbane in North Queensland. The town almost feels like a small city with a population of 142,000. Being the gateway to the Great Barrier Reef and surrounded by World Heritage Listed rainforest, tourism is the main economic driver of the area. A three-bedroom home in Cairns costs approximately £240,000.
Margaret River, Western Australia
If you love beaches, wine and good food, Margaret River is your utopia. Only three hours from the city of Perth, the small town of 12,000 has a lot to offer. Some of the best surf in Australia is found off the shores of Margaret River and if you're not into surfing, there are plenty of other outdoor pursuits on offer. There are also some of Australia's best wineries, farm-to-table eateries and award winning restaurants. A three-bedroom home in Margaret River costs about £270,000, much more reasonable than the same style of property in Perth, which is in the £600,000 range.
Wollongong, New South Wales
Want to be close to Sydney but prefer a smaller town feel and a fraction of the property prices? Visit Wollongong, only 1.5 hours from Sydney and perfectly positioned right on the beach. With a population of just under 300,000, Wollongong is like a city but maintains a small-town feel (especially compared to Sydney to the north). This coastal town is really quite pretty, with beautiful beaches, rocky slopes and enchanting forests that decorate the landscape. The cost of a three-bedroom home in Wollongong is about £420,000.
Mornington Peninsula, Victoria
The scenic Mornington Peninsula is the southernmost tip of Australia and is just over an hour outside of Melbourne. This thin strip of land is home to some of the best wineries in Australia and although easily accessible using Melbourne's public transportation system, maintains a laid-back country charm. This tourism hub is pulsating with things to see and do, and the population on the Mornington Peninsula is 144,600, with most of the residents living in the towns of Sorrento, Portsea and Blairgowrie. The average price of a three-bedroom home on the Mornington Peninsula is £400,000.
This thin strip of land is home to some of the best wineries in Australia
Launceston, Tasmania
This architecturally stunning and culturally rich town of 86,000 is permeated with rivers, surrounded by agriculture and is only 2.5 hours from Tasmania's capital Hobart. This vibrant Tasmanian hub of food and wine has some of the best parks and colonial architecture in all of Australia. A mild year-round climate makes Tasmania the perfect place for those adverse to weather extremes. The average three-bedroom home in Launceston is about £240,000.
Darwin, Northern Territory
The northernmost population centre in Australia, Darwin has a colourful past. With a population of 116,200 this last frontier town features some of the most incredible sunsets in the country, is rich with aboriginal culture and has a strong Asian influence. A tropical oasis, expect warm temperatures year-round with a distinct wet and dry season. Those wishing to move to Darwin to experience the charm of Australia's far north can purchase a three-bedroom home for about £430,000.
For those looking to start a life in Australia and prefer something off the beaten track, away from escalating prices, and in communities that offer real authentic connection without sacrificing on scenery and amenities, here are the top choices in today's market.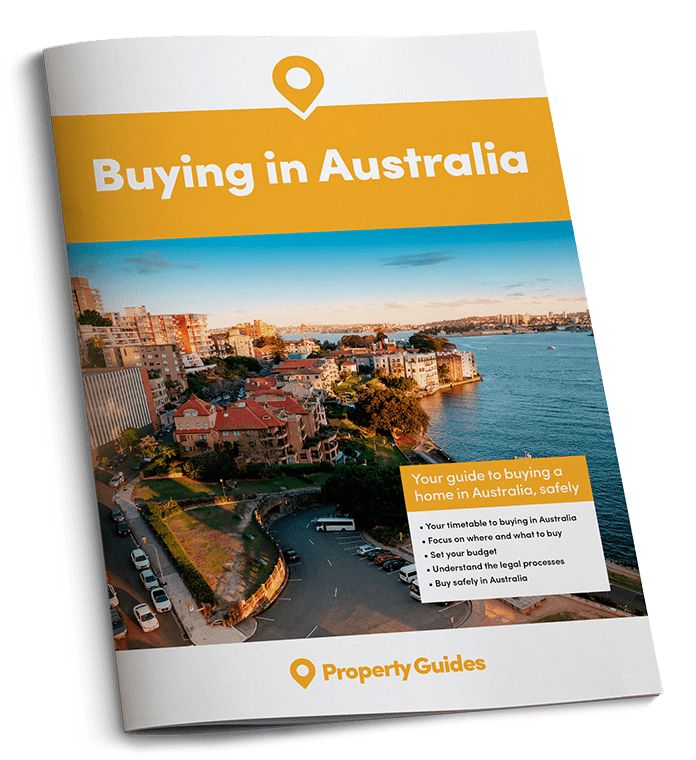 The Australia Buying Guide takes you through each stage of the property buying process, with practical recommendations from our experts who have been through the process themselves. The guide will help you to:
✔

  Ask the right questions
✔

  Avoid the legal pitfalls
Download your free guide to buying in Australia