Planning your viewing trip to Australia
Normally Property Guides would recommend a viewing trip before buying. Of course, that's not as straightforward when buying in Australia as it is in Spain, due to the distances involved, but it is still worth making the trip.
A viewing trip is strongly recommended before purchasing real estate in Australia. To avoid jumping into anything too quickly and experiencing buyer's remorse and wasted time and money, it is advisable to visit the areas in which you are considering purchasing property. Before your departure make a list of all potential areas you could see yourself living. Do as much research online beforehand so you are well prepared upon arrival. Remember, Australia is an enormously spread out country. Most likely you will need to arrange a return flight to one of the capital cities, and organise domestic flights separately to your different destinations.
Once you have selected the areas to visit during your viewing trip, create a short-list of properties you'd like to view in each location.
Once you have selected the areas you'd like to visit during your viewing trip, it is helpful to create a short-list of properties you'd like to view in each location. Websites like www.realestate.com.au feature a comprehensive listing database to start your search. You may choose to contact the listing agent directly or organise a meeting with a buyer's advocate in each area. Setting up property showings before you arrive will provide plenty of time to avoid the disappoint when a last minute showing is unavailable
Besides viewing your short-list of properties and connecting with local professionals to help you with the transaction, it is suggested to integrate yourself within the community as much as possible in the short time you are there. Instead of staying in a hotel, rent a house in a neighbourhood that you like. Attend community events, visit the top attractions in town and explore as much as you can by foot to get a good feel for the place.
Make sure to document the entire process so you don't forget or confuse details, especially if you are viewing multiple locations. Score each location on important criteria such as affordability, location, job opportunities, community feel or whatever other criteria you feel is important.
Find this information helpful? Share with your friends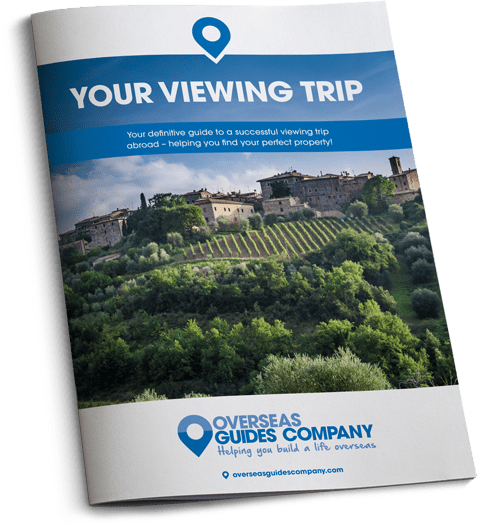 The Viewing Trip Guide is designed to support you through the process of a successful property viewing trip, with tips and information on the most important steps to take. The guide will help you to:
✔

  Find out what makes a successful viewing trip
✔

  Get the right legal advice before and after your trip
✔

  Choose the right estate agent to meet your needs
✔

  Understand the important financial considerations
Download your free guide to viewing trips