Legal Information for Buyers
Will you need a visa?
With any move overseas there are legal considerations that need to be addressed. First and foremost, ensuring you have a valid Visa to travel and live in Australia is important. If you are looking to stay in Australia for more than three months at a time, or are looking to work within Australia, you will need to consider your Visa options. Find out your options for an Australian working visa here.
.
Can you legally buy in Australia?
Other legalities to consider when purchasing property in Australia are special conditions and restrictions that apply to foreign buyers. In many cases, foreign buyers must apply to the Australian Government's Foreign Investment Review Board for approval before purchasing property. Temporary residents of Australia are unable to buy established dwellings and there are further matters surrounding the financing of mortgages to non-residents that could apply to you.
Legal fees
During the real estate transaction, you will either work with a buyer's advocate or the seller's agent. A fee will need to be paid to a buyer's advocate while the agent fee is paid by the seller, with no cost incurred by the buyer. It is also suggested to acquire the services of a lawyer once you begin the process of purchasing a property. The lawyer will assist you in completing searches on the property, managing the transfer of ownership and reviewing the contract before you sign.
It is also suggested to acquire the services of a lawyer once you begin the process of purchasing a property.
Other fees to expect include fees for the building and pest inspection, land surveying and transfer duty. A deposit will also need to be put down after an offer is made, typically a deposit of 10 percent is collected, which is put towards the purchase price of the property.
Taxes
There may be certain taxes that you will be subject to after the real estate transaction. These include stamp duty, GST and income tax in the case of a rental property. It is best to consult with a lawyer or financial professional to get advice on the taxes you will be required to pay, as they differ state to state and depending on certain circumstances.
Find this information helpful? Share with your friends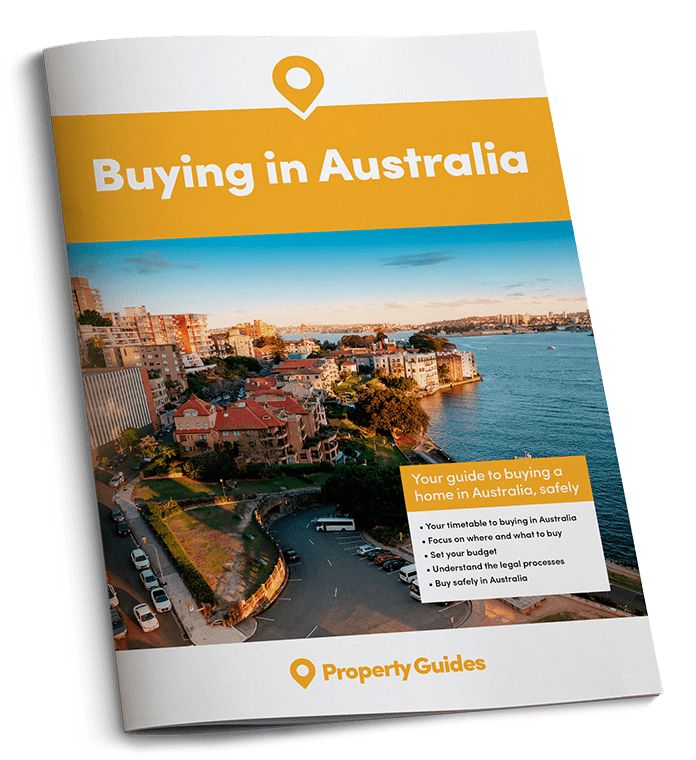 The Australia Buying Guide takes you through each stage of the property buying process, with practical recommendations from our experts who have been through the process themselves. The guide will help you to:
✔

  Ask the right questions
✔

  Avoid the legal pitfalls
Download your free guide to buying in Australia