Finding the right estate agent
We discuss how you should find the right estate agent to help you successfully buy property in Australia.
Using the services of a buyer's advocate
Buying property in Australia ordinarily takes the British model rather than the North American, where you deal with the seller's agent rather than employing your own. As a foreign buyer, however, the process is more complex than for domestic buyers, so it could well be worth getting a specialist buyer's advocate. This is a licensed agent who, for a fee, represents the buyer exclusively. This differs from the regular process in Australia where the seller pays the fee to the agent, and the buyer does not receive exclusive agent representation.
A buyer's advocate is a licensed agent who, for a fee, represents the buyer exclusively
Besides helping you navigate the process of acquiring foreign property, buyers' advocates will source properties, bid at auctions and negotiate on your behalf. If deciding to forgo a buyers' advocate, you can expect the seller's agent to provide advice and answer questions about listings of interest, arrange property inspections, coordinate paperwork, communicate offers from you to the sellers and organise the signing of the contracts. Sellers' agents are obliged to treat buyers ethically and with respect, but their fiduciary duties remain with the seller and not the buyer.
Estate agents
The training involved in becoming an estate agent (or real estate agents as they're called in Australia), is usually comprised of an online course followed by on-the-job training (although the licensing requirements vary between States). Once licensed a real estate agent will generally work for a brokerage and provide services in residential real estate and leasing.
Find this information helpful? Share with your friends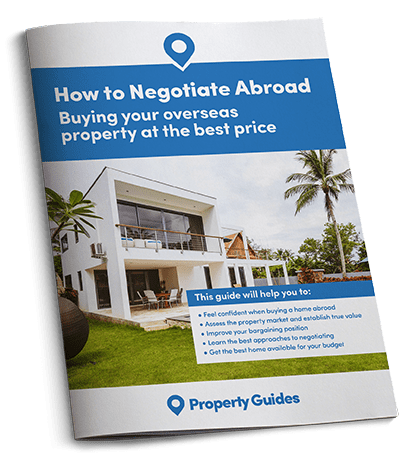 How to negotiate abroad is the guide to put you back in control:
✔

  Feel confident when buying a home abroad
✔

  Assess the local property market
✔

  Improve your bargaining position
✔

  Learn the best negotiating tactics
Download your free Negotiation Guide